Your Guide to California Weed Strains
If you want to know more about weed strains, you've come to the right place. This is your one-stop-shop for all things related to strains, including our top picks available at Caliva!
One of the first things you notice upon entering the world of cannabis is the wide variety of strains. The list of interesting (and sometimes downright funny) names seems endless, which might leave you wondering, what do the strains of weed even mean? If you feel a little intimidated by the array of weed strains available, not to worry, you're not alone. Strain names can be a little confusing, and some have little to do with the effects you can expect. So how are you supposed to choose? Well, we've put together this little weed strains guide to help you feel more informed when it comes to choosing a variety that's right for you. In fact, we've even offered a few suggestions available for you to try at Caliva. 
What's In A Weed Strain Name?
It's all in the name...or is it?
The strains of cannabis available to consumers can seem endless at times, and sometimes you just don't know where to start. Although generally put into three categories—sativa, indica, and hybrid—you can't always be sure that sativas are great for daytime, indicas for nighttime, and hybrids for anytime. That's why it's beneficial to dig a little deeper. In order to learn a little more about what a particular weed strain can offer you. First, see what you can gather from the name. Although this is not always the case, some strain names offer a glimpse of what you can expect when they include adjectives like diesel (the diesel aroma of Sour Diesel Lemon Kush), or orange (a citrus-like flavor as in California Orange). However, many strains have names that offer no clue as to the expected effects (looking at you Bob Saget OG) but have rather been developed for their outstanding marketing appeal.
The name can also be a hint at the genetics of the strain, such as Alien OG, which is the cross between Alien Kush and Tahoe OG. But, if you're not familiar with the parents of Alien OG, you're probably still left wondering what you can expect from that weed strain. 
That's why, instead of basing what strains you try on the name or what it's crossed with, a more effective way to choose your strain should be based on what you're looking to get out of it. 
Choosing the Cannabis Strain That's Right for You
What kind of weed adventure are you in the mood for?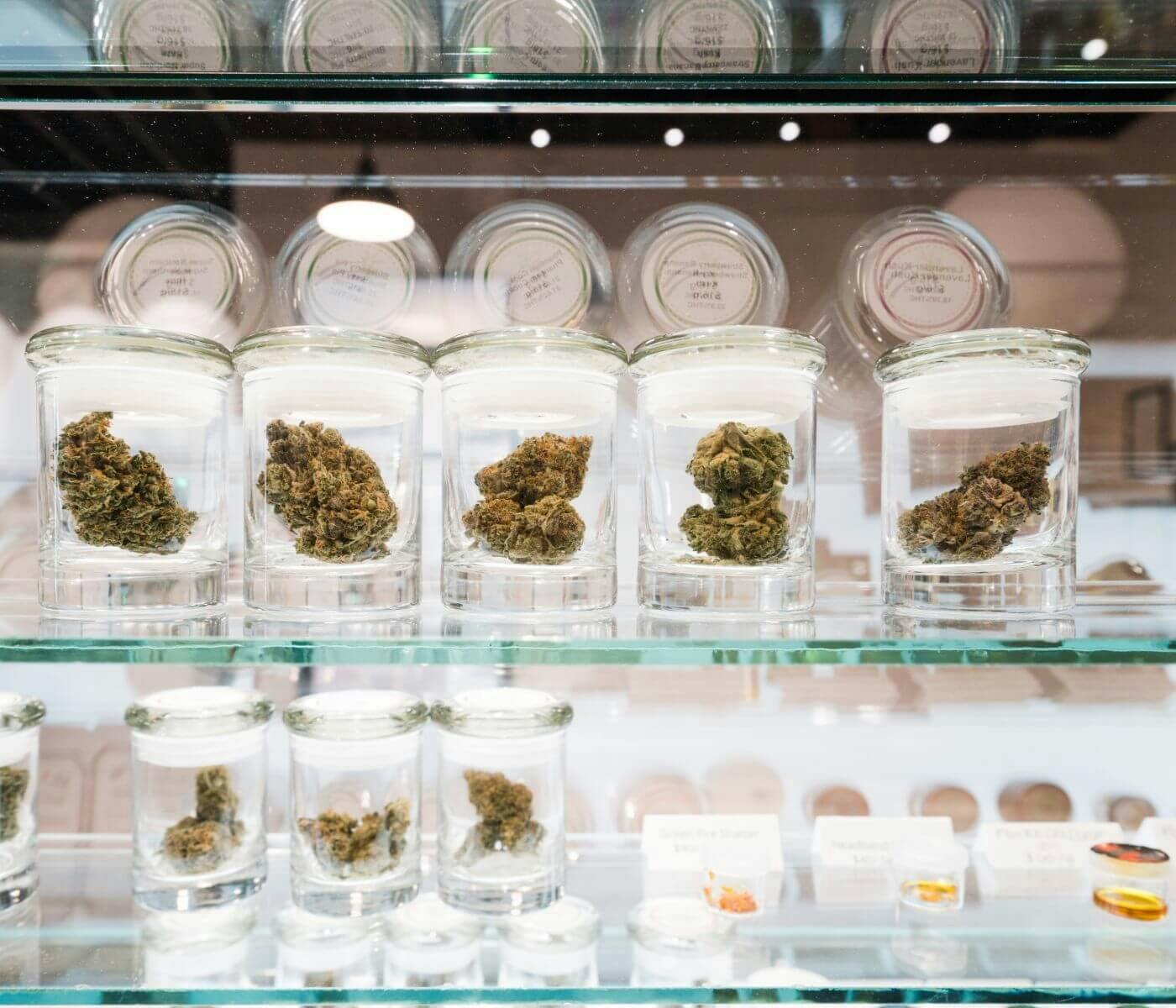 First things first: when choosing a strain ask yourself, what are you up for? If you're looking for an energizing lift that will take you through your day, tackle a new creative endeavor, or reach a fitness goal, you'll want to steer towards weed strains that offer peppy vibes. If you'd rather mellow out to music, catch up on some self-care, or enjoy some much-deserved couch time, find a strain that promotes a more chill high. 
One of the benefits of having so many weed strains to try is that once you find one you enjoy, you can build on it. Love the experience you had with one strain of weed? Check to see if it was used to create others. For example, say you can't get enough of Sour Diesel, why not consider trying out Sour Diesel Lemon Kush as well?
Know the terpene profile of your weed strain
Once you decide what you're up for, make sure to also consider the terpene and cannabinoid profile of the strain. Terpenes are the parts of the cannabis plant that contribute to each strain's aroma and flavor, and influence the expected effects (along with other cannabinoids). The way these compounds interact with each other encourages the entourage effect, magnifying the impact each has on your experience. A helpful way to visualize the importance of terpenes in a strain is to imagine the cannabinoids are like the engine of a car designed to get you going, while the terpenes are like a steering wheel, taking you to exactly where you want to be. Pretty cool, right?
Know who made your cannabis flower
Another important factor when choosing a strain that's right for you is determining who cultivates the plants. The same strain produced by two different growers can vary due to a variety of growing conditions. So, although it's the same strain, the end product might produce a different experience. This is why when choosing a weed strain, know what you're in the mood for, what cannabinoid and terpene profile it has, as well as who cultivated it.
Top Picks: Best Weed Strains at Caliva
Now comes the fun part, trying out the strains! If you'd like some suggestions as to what to try first, we've come up with a few options for sativas, indicas, and hybrids.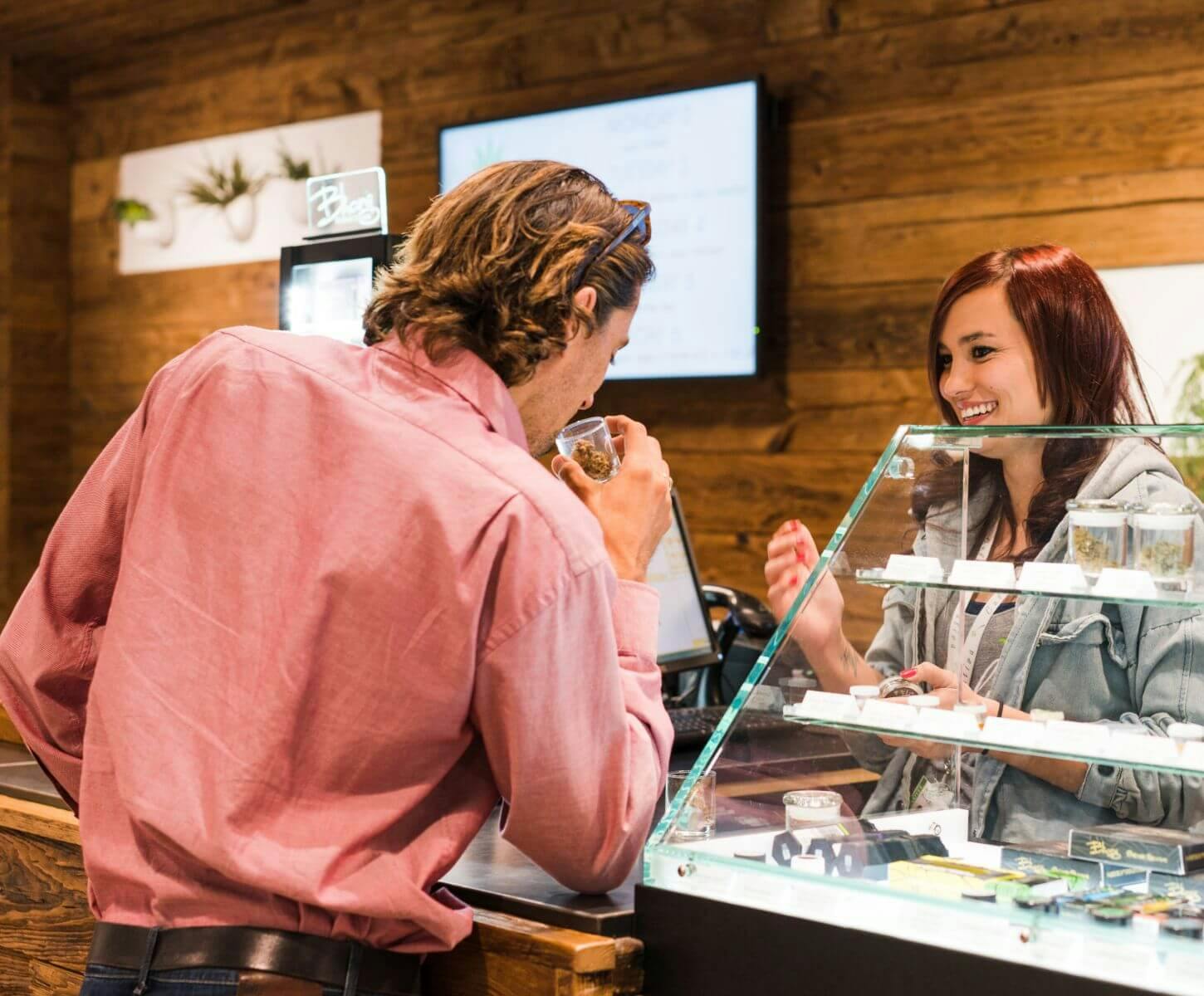 Indica Strains
Alien OG
A potent indica, Alien OG hits all the right spots. Known for its cerebral buzz and chilled out body high, this strain is a definite must-try. Take it slow at first, since it's known to be a heavy hitter, but once you've found your sweet spot, prepare to enjoy. If you're looking for a strain that scores high for giggles and fun times, you've just found your new best friend.
Shotgun OG
Sometimes you just need to slow your roll. Whether it's been a long day (or an even longer week) Shotgun OG has got your back. Prepare for some superior mellow time, because this weed strain is the perfect companion to catching up on shows, putting your favorite playlist on, or taking a long soak in the tub. The combination of sweet and spicy flavors makes it easy to settle in for a little comfort time.
Dark Dosi
If you're in need of some chill out time, Dark Dosi should definitely be your copilot. Sit back and slow the day down, because you'll be feelin' those blissful vibes in no time. The perfect cannabis strain for hanging out or enjoying a night in, with a sweet earthy taste, you're definitely in for a sugar glazed treat
Sativa Strains
Sour Diesel Lemon Kush
Talk about a weed strain name that really packs a punch. Doing just what it says on the label, this sativa strain is full of diesel aroma and lemon flavors. Sour Diesel Lemon Kush is great to bring along if you're looking for a companion to take on the day with. Want to put a little pep in your step and get things done? This strain is ideal for that.  
Cherry Punch 
You'll be feelin' golden in no time when you try this popular strain. Cherry Punch is the sativa strain you want to bring around when you need some chill out space. Its sweet, gassy flavor is sure to  help you unwind. Keep on shining and enjoy the euphoric buzz that will keep you coming back for more.
Candy Jack
Full of citrusy flavors with an earthy aroma, Candy Jack will be your go-to strain when you need to add a little extra to your day. You're going to enjoy the zesty but sweet flavors, which are sure to bring a smile to your face. Bring this strain of weed along for a stroll outside and see where the day takes you.
Hybrid Strains
Cereal Milk
Not to be confused with your go-to favorite breakfast item! Cereal Milk is a hybrid that will have you dreaming of the sweet taste of crunch berries. The fruity aroma is perfectly balanced and is sure to keep you wanting more. Rich and creamy vibes make this an easy choice when you're looking for a smooth experience anytime of day.
Gushers (Outdoor)
Ready to slow down, but still stay connected? If so, then Gushers is just the weed strain to bring along. The diesel gas flavor is the perfect companion to the coffee-like aromas from its parent Gelato 41. You'll be up for anything after a sesh with this tuned-in strain.
Sherbhead
Sometimes you just want to get away for a little while. If this sounds like something you've been dreaming of, the wait is over! Sherbhead is bright and tangy, with a perfect mix of gassy, sweet, and sour flavor. This strain is perfect for any occasion, and is an unbeatable hybrid (in our opinion!). 
Well, there you have it, everything you need to know about weed strains and how to choose them. Have fun exploring, because trying new strains never seems to get old!