Support Women-Owned Cannabis Brands By Shopping These Products
Consider this your one-stop-shop for products made by women in weed
The image associated with cannabis cultivators, entrepreneurs, and even blazed sitcom characters has long been male. And while there's certainly room for that archetype, women have also made their mark on the cannabis industry. According to Cannacon, women own 37% of the current market's stake. That percentage is promising, but we still have a ways to go. With that, it's crucial to give the women who spearheaded policy and markets alike their due.  
When it came to important issues like legalization, feminine figures like GOP Rep. Tulsi Gabbard (D-Hawaii) have supported the end of anti-cannabis laws across the country. Dina Browner opened the doors to one of California's first dispensaries. In history, many trailblazers have come before them in various contexts, and in the cannabis industry, many will come after. As it stands, we already see the returns. Women-owned dispensaries and product lines are popping up everywhere, and some have landed at Caliva. 
With that, allow us to share some products we're excited about and the women-owned cannabis brands behind them. 
Pure Beauty describes itself as women and minority-owned. With their identities informing their vision, this innovative brand not only gets it right in quality but human decency. While their ethos centered around sustainability, they also value transparency--which is why we've decided to partner with them.
To provide customers with the purest flower, this cannabis brand gets the water they need from the heavens above instead of the tap. Pure Beauty gives everything they use back to the Earth by donating soil to local parks when they're done. 
They also circulate their proceeds to underserved populations; specifically, formerly incarcerated individuals. Why? We'll let them do the talking. 
"We are very aware of the historical injustices in this industry and understand the responsibility we all have. We will use our voice and our community, and our weed to try and keep this industry real. And diverse. And fair."

A Product We're Loving
Sativa Babies Preroll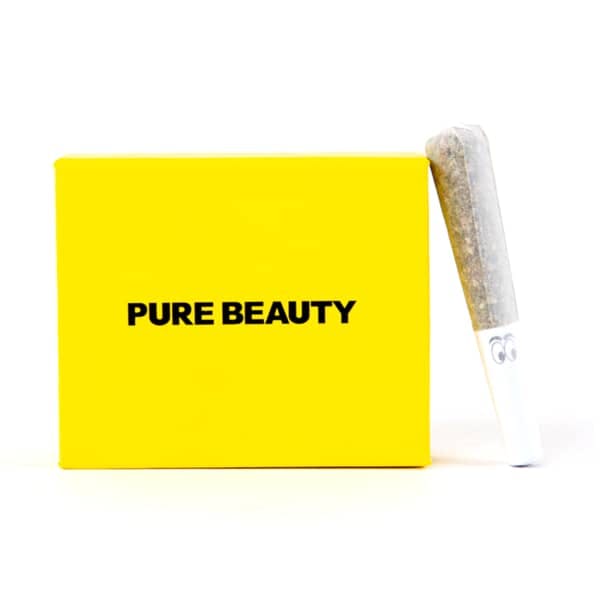 Fun-sized and ready to go, Pure Beauty's Sativa Babies are perfectly portable prerolls filled with uplifting, high-quality Sativa flower. With a tropical, sweet, earthy aroma and taste, these Babies make for an uplifted, euphoric high. Pass them out at the party or keep them all to yourself. Each box of babies contains an eighth of whole flower rolled into ten mini joints. Contains ten prerolls and 3.5g total - packaged in a PLA bag made from plant starch.  
Pure Beauty's Babies also comes in Hybrid, Indica, and CBD.
Since founded in 2010 by Kristi Knoblich and Scott Palmer, Kiva has risen up the ladder, becoming the top edible manufacturers in the US. Focused on providing legal cannabis lovers with the highest quality, Kiva partners with chocolatiers and cultivators to create an elevated experience with wholesome ingredients.
From the start, Knoblich and Palmer were involved every step of the way--their first chocolate bars came out of their home kitchen!
Holding stringent standards, Kiva pays close attention to dosing. Anyone trying to make edibles knows that figuring out the treat's potency per bite is tricky business. It's a process of trial and error for many home and even professional chefs--but not for Kiva. Their mission statement says it all--
"Consistent, controlled dosing is at the core of each Kiva product. Which is why every bite, bar, gummy, and mint has just 5 MG THC or less per serving, so you can always find your sweet spot."
Products We Love
Kiva Dark Chocolate Bar in Espresso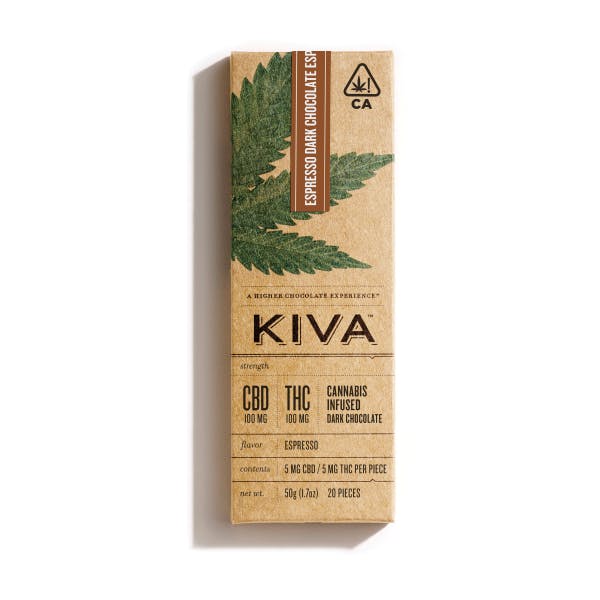 Introducing the first CBD chocolate bar from Kiva, made from 100% cannabis plants rich in cannabidiol, grown naturally in Mendocino County, California. This handcrafted bar offers just the right balance of CBD to THC for a chilled out effect, all delivered in a delicious chocolate bar mixed with espresso. 20 servings/ 5mg THC & 5mg CBD per serving. 
In addition to this product, Kiva's chocolate bars are available in a variety of flavors, along with mints and gummies.
Kiva's Camino Gummies in Sparkling Pear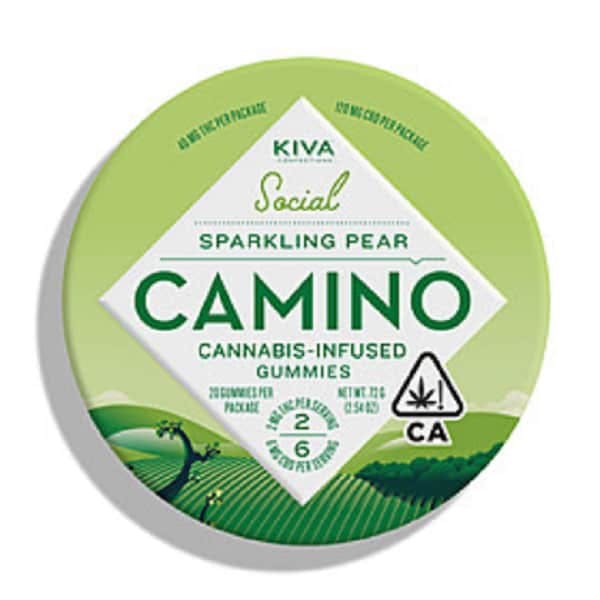 These Sparkling Pear Prosecco gummies strike an unconventional ratio of CBD to THC for a gently euphoric high. Transform your weekend into a day in wine country with these crisp and refreshing treats. 6mg of CBD and 2mg of THC per serving. 20 servings per package.
Cannabis and tea are not things we've typically think to put together. But thank goodness for Kikoko. Had it not been for founders Amanda and Jennifer, we may never have sipped the stuff. With top herb and flower cultivation, Kikoko is dedicated to keeping their teas free of anything that doesn't belong in the body, like pesticides and plastic. And while teas are their claim to fame, they also offer cannabis-infused mints and tinctures. 
Their originality and innovation have gained them quite the notoriety both in the cannabis and wellness world. Kikoko has been featured in publications like BBC, Forbes, and Vogue, to name a few. But rather than let their success go to their heads, Amanda and Jennifer use it to give back and amplify the voices of other women--a cause they're both passionate about. Along with Kikoko, they founded Cynthia's Sisters, an organization that helps girls in The Democratic Republic of Congo through law school. 
Our Product Pick
Kikoko Herbal Tea Tasters in Sensuali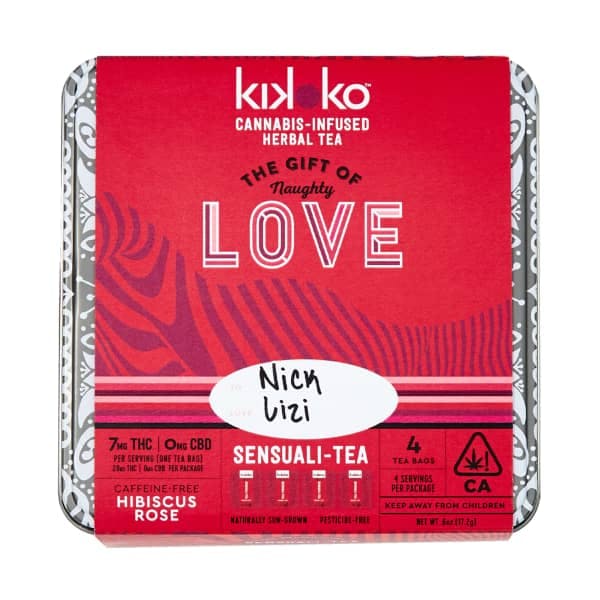 Sensuali-Tea is designed to boost libido and intensify orgasm. Studies have shown that moderate doses of THC can have an aphrodisiac effect, particularly for women (high THC can have the opposite effect). Low amounts of THC improve tactile sensation and induce a sense of euphoria. The tea has a delicious aroma that is both spicy and sweet, completely masking any cannabis taste. 
Kikoko's products are available in a variety of flavors--Positiviti, Sympa, and Tranquiliti.
In 2014, Jesse Bower, Emily Cruz, and Kaiya Bercow came up with Utopia's concept from a Santa Cruz garage. Since then, they've grown their presence and their team by creating quality products. Utopia values transparency and equity, and it shows. Their top priority is providing their team with an environment that's inspiring and motivating. Everyone earns a living wage, and everyone has healthcare. Though these things may seem like givens, not all companies put their employees first. 
Utopia is known for three quality products: resin, macaroons, and flower. All are cultivated and cooked in their state-of-the-art facilities, featuring one-of-a-kind extractors and a kitchen that's vegan, gluten-free, and kosher. So whatever method you fancy, they've got you covered. 
Product Of Choice
Utopia Live Resin Sauce in Golden Strawberry (Indica)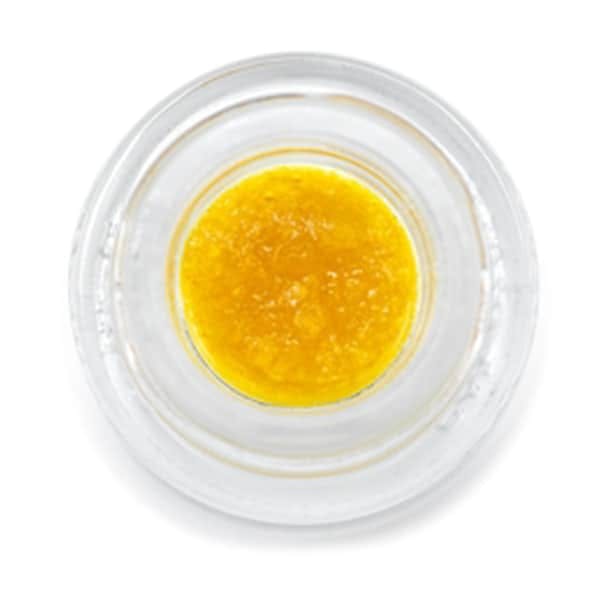 Golden Strawberry is DNA Genetics project, crossing Kosher OG x Strawberry Banana. The exclusive blend in this extract led to a wonderfully balanced flavor. An apricot-colored sugar sauce, microcrystals with a balanced terp soak. When smoked, notes of berries, lemon, and earthy banana have soothing effects on the muscles, great for relief.
Utopia's Live Resin Sauces are also available in Sativa, CBD, and Hybrid.
This woman-owned cannabis brand prides itself on helping cannabis lovers enhance their lives emotionally, physically, and mentally with gummies! With quality and consistency at the top of their list, Wana's scientists have created a product that's not only delicious, but one stands up to the elements. 
Using pectin instead of gelatin, which has a higher melting point, you won't have to worry about sticky, gummy residue getting all over your fingers in warmer climates. And since pectin comes from fruit, all of their products are vegan-friendly.
Our Flavor Pick
Wana Sour Mango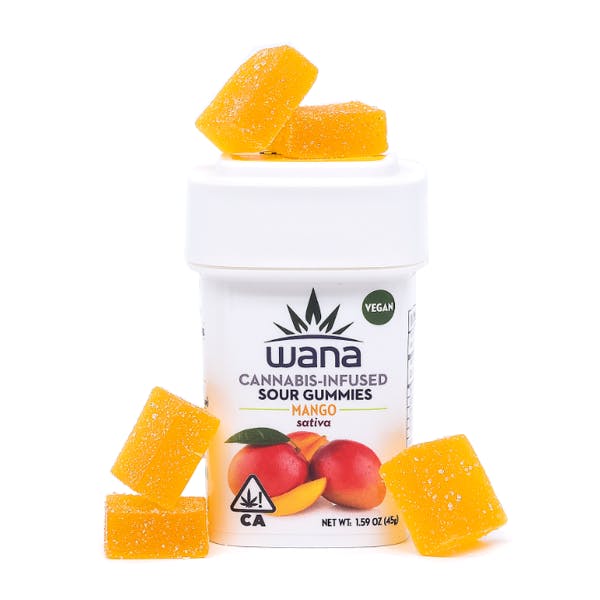 Notes of refreshing sweetness elevated with bursts of tangy citrus come together in our tropical-inspired Mango Sour Gummies. Handcrafted with all natural, vegan and gluten free ingredients, the gummies are infused during the cooking process with sativa terpene-enhanced distillate, which has been known to cause a more uplifting and motivating effect. 10mg THC per piece/ 10 pieces.
Started by sisters over five years ago, Yummi Karma was the first state-licensed cannabis company in Orange County, CA. And while that's certainly something to be proud of, it's their products and practices that set them apart. Specializing in tinctures, this women-owned cannabis brand wants their customers to see them in a new way. This method isn't always known for its delicious taste, but Yummi is here to change that. With seven flavors to choose from, they've got something to satisfy all taste buds and cannabis-related needs.
We love their drops, but we love their transparency even more. All tinctures go through a rigorous lab-testing process to ensure the efficacy and cleanliness of all their full-spectrum products. With these tinctures, you can expect ingredients you can pronounce. 
Like many of our favorite femme owned brands, they value supporting marginalized communities. So, they started the Empower Women, Period campaign, which provides menstrual products to women in need. 
Our Favorite Flavor
Yummi Karma's Drift Away Tincture in French Vanilla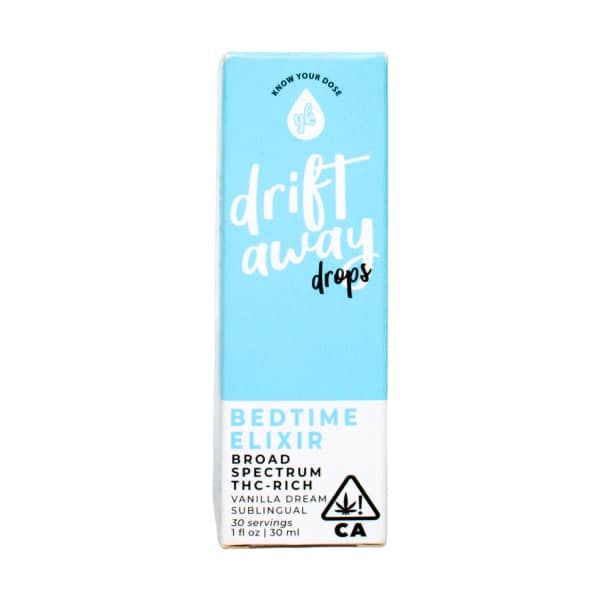 Time to wind down your mind & body. Lay back, relax, & drift away to your happy place.  Our bestselling sleep formula combines infused MCT (fractionated coconut) oil with 300 mg THC & our herbal sleep formula: Lavender, Chamomile, Melatonin, Magnesium, & natural vanilla flavoring. You may experience psychoactive effects depending on your dose or your tolerance for THC. Bottle contains ~ 300mg THC Serving (1ml) contains ~ 10mg THC Bottle contains ~ 30 servings *Actual cannabinoid content may vary by bottle. Please refer to lab results located on the outer box.
Whether you're just getting into cannabis or consider yourself a marijuana snob, these brands are worth looking into. Here at Caliva, we don't partner with just anyone--so trust that these female-owned businesses do cannabis right. Their commitment to transparency, equitable working environments, and giving back are facets that we shouldn't ignore. We know that women are creating original, quality products. We also see that they account for a good percentage of owners in the market--let's work to increase it! These are only a few companies we love and support. To support all of our femme partners, check them out here.