Alien OG Cannabis Strain: Grown at Caliva
An out of this world, heavy-hitting Caliva cultivar
Alien OG has been a long-time fan favorite at Caliva. Offering just the right buzz between going out and chilling out, this out-of-this-world strain never falls short of delivering potency, robust taste and cerebral vibes. With a smooth high that's sure to leave you wishing it would last forever, we're about to uncover what makes Alien OG really take flight. Flying saucer optional.
History of Alien OG
If not from another galaxy. Where does it come from?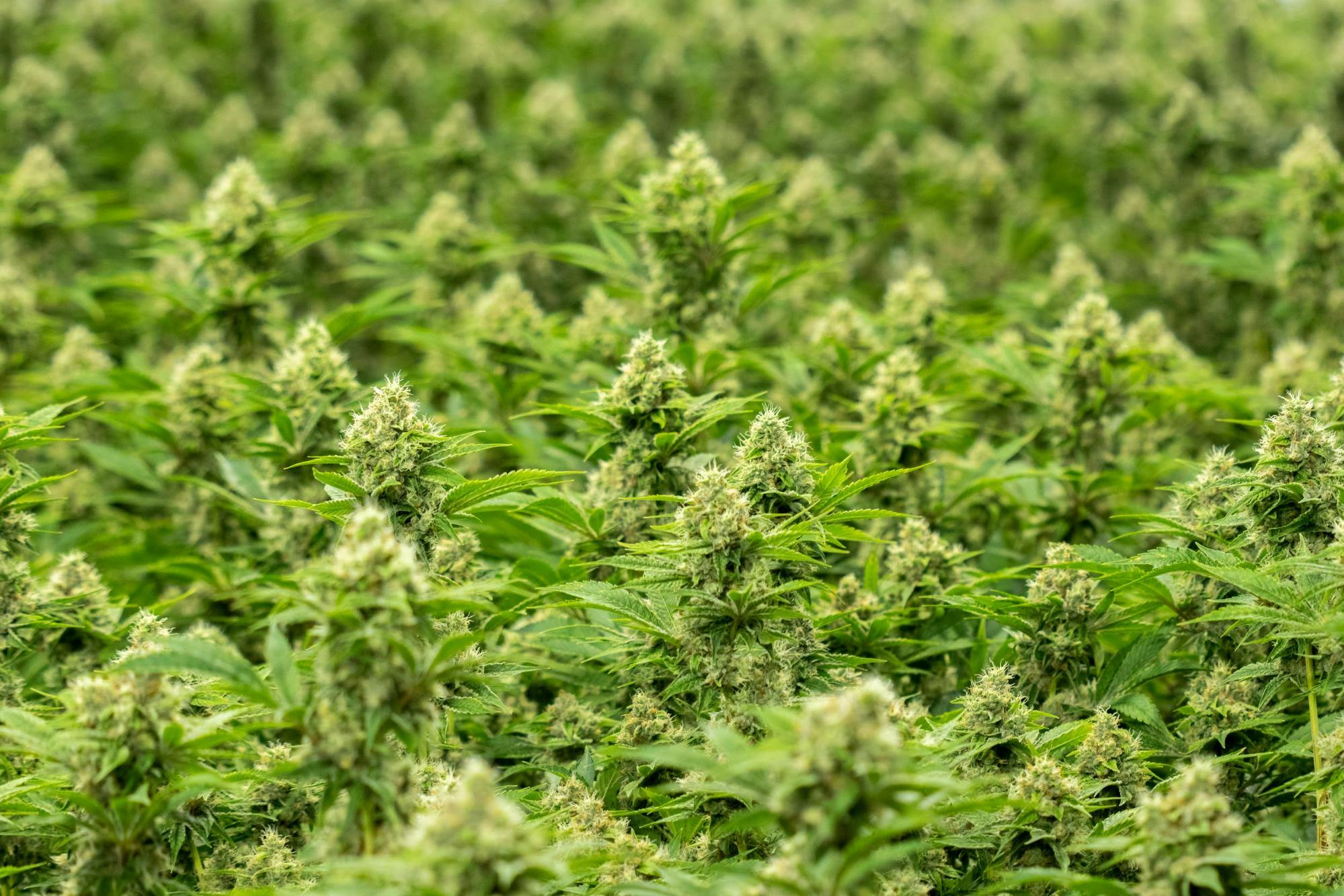 Originating from the SF Bay Area in California, Alien OG is a cross of Tahoe OG and Alien Kush—two reputable feel-good and fast-acting parent strains. 
Alien OG generally beams up your head first, then works its way down the body to induce a more heavy-high—novice consumers tend to feel the traditional "couch lock", while those who may have a higher tolerance welcome in cerebral and psychedelic sensations, which makes Alien OG an individual experience based on tolerance, usage and environment. Unique in its lineage, Alien OG has taken some of the best of both worlds, and turned them into a remarkable experience that engages both the body and mind. Sometimes all you want is a little something in the middle, and Alien OG delivers just that.
Why We Love Alien OG
What to expect when you smoke Alien OG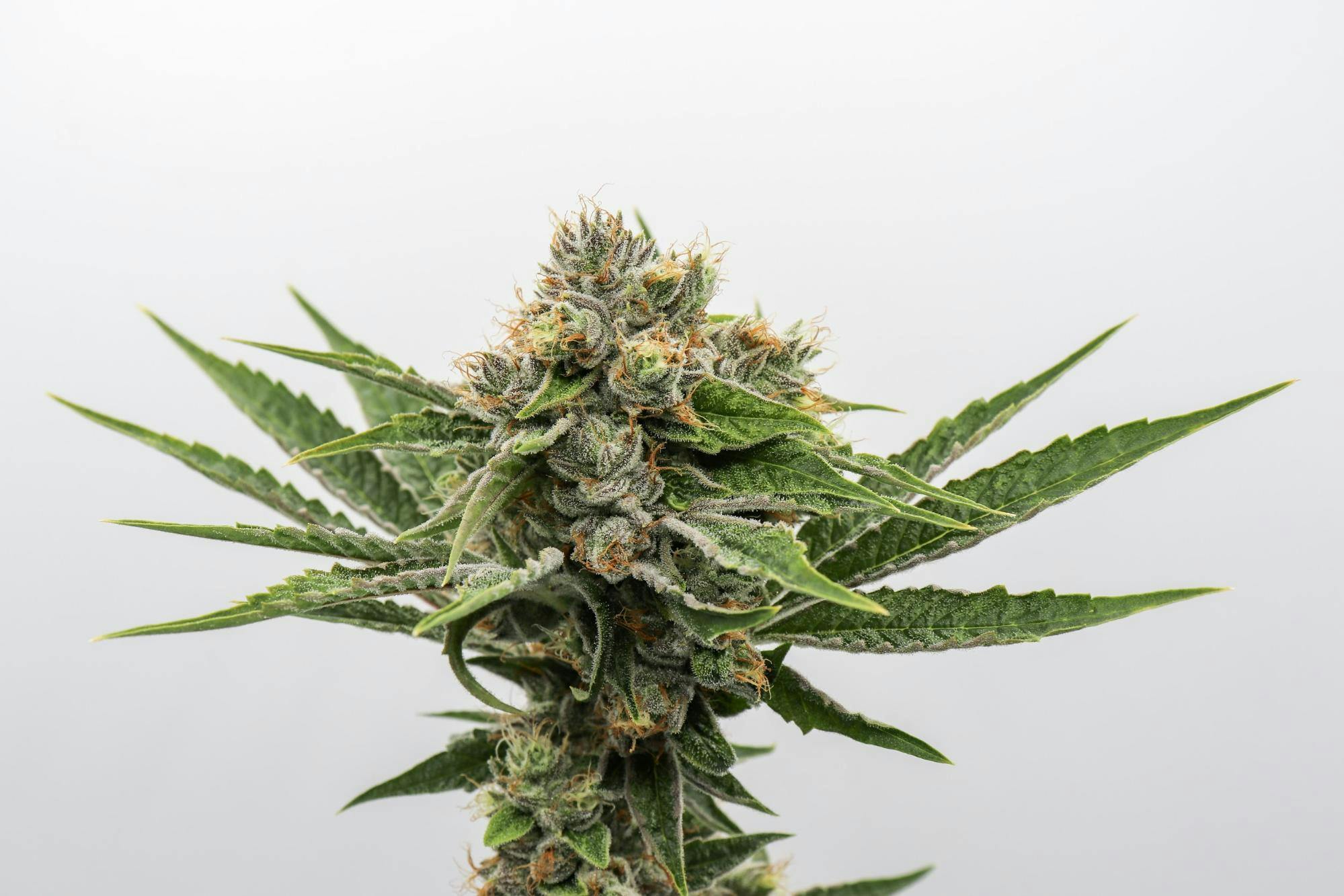 With tightly packed light green buds covered in frosty trichomes and fiery orange pistils, Caliva's homegrown Alien OG provides users with an aromatic, full-body high. Appealing in both looks and taste (I know, we're jealous too), Alien OG flower is often tested at 30%+ THC, sure to launch even the most dedicated of smokers into orbit. This indica strain offers delicious lemon-citrus aromas that when combusted are amplified with earth and pine. A subtle and perfect balance of complimentary scents and flavors that offer a smooth-sailing intergalactic high. Alien OG is a pro at equalizing tangy citrus aromas with deep earthy flavors that keep you coming back for more.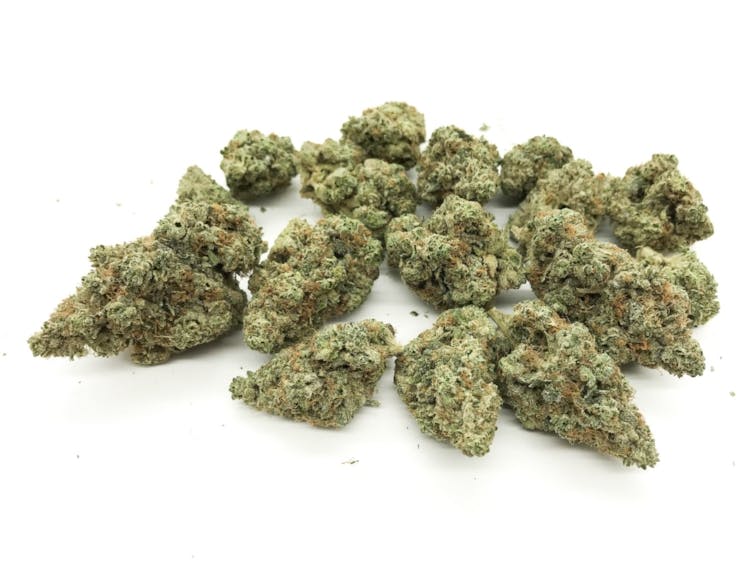 How to get the most out of Alien OG
When you're ready to try this strain, it's helpful to know what situations might best fit the Alien OG profile. This strain can wear a lot of hats.
If you're looking to have some great conversations around a campfire with friends, Alien OG is a great go-to for kicking back and getting deep. The cerebral part of your glow can also be the push you need to get started on that new project, or to just make cleaning the house a little more fun. The balanced body buzz of the Alien OG makes it a staple for low-key nights in and a Netflix binge-fest of your favorite show (back-to-back episodes of Schitt's Creek anyone?) Once you're able to find your sweet spot, you'll love the balance between your head high and body buzz. Who knows, Alien OG might quickly make it to one of your go-to favs.
As always, the effects of a strain ultimately depend upon the user. If you're new to cannabis, or it's been a while since you last indulged, take your time with this strain. Wait a few minutes to see how you feel after your first puff before taking a second or third hit.
Where Can I Find Alien OG?
Decide whether flower or vape is your style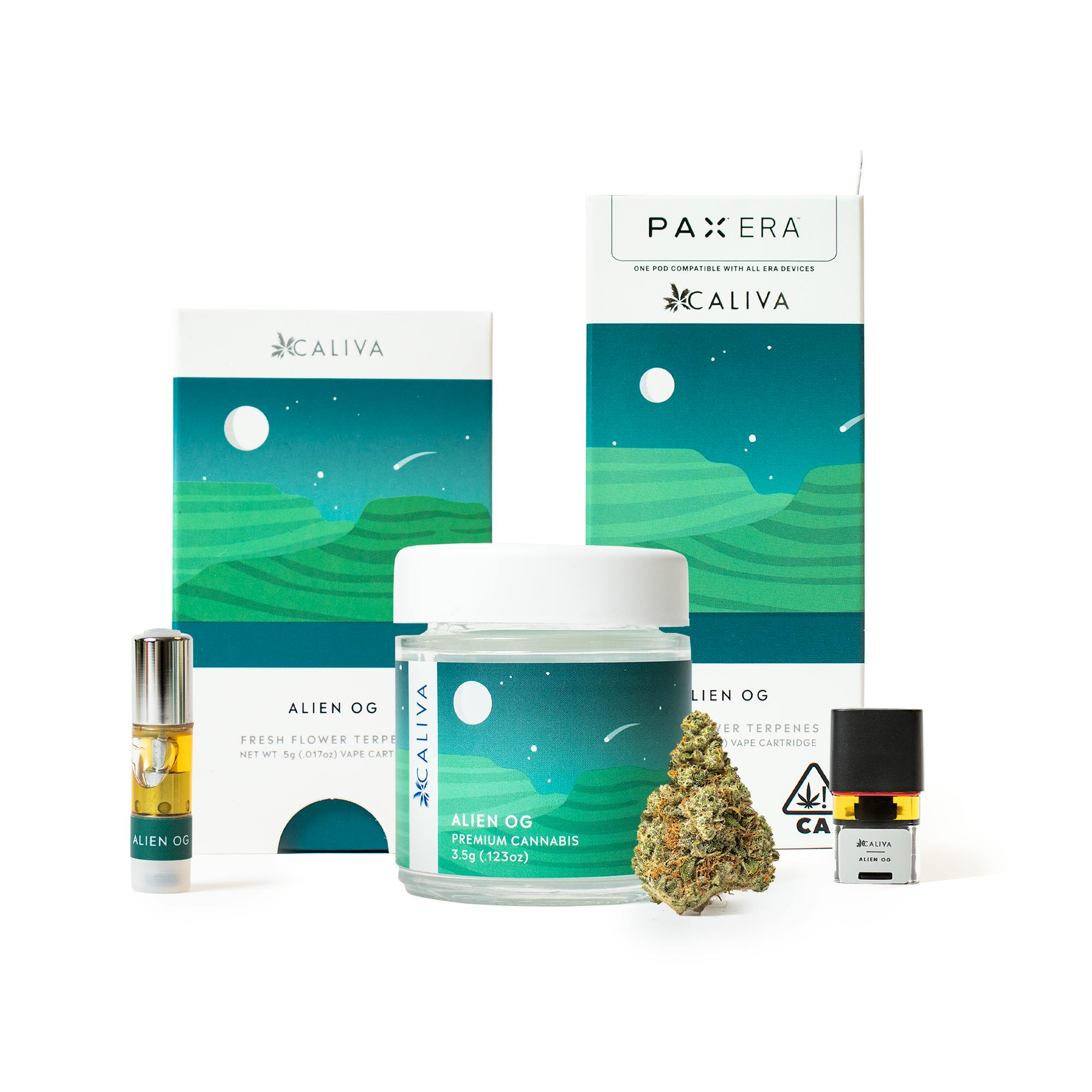 Enjoy Alien OG Premium Flower from Caliva for $38.00 per eighth. Our indoor-grown indica cultivar is bound to be potent and crafted with care. 
If flower isn't your thing, you can pick up this strain in our Fresh Flower Vapes that go for $30.00 per half gram for a universal 510 cartridge, or $35 per half gram Pax Pod. Our Fresh Flower Vapes are 100% cannabis derived and include single-source terpenes that are extracted directly from Caliva flower.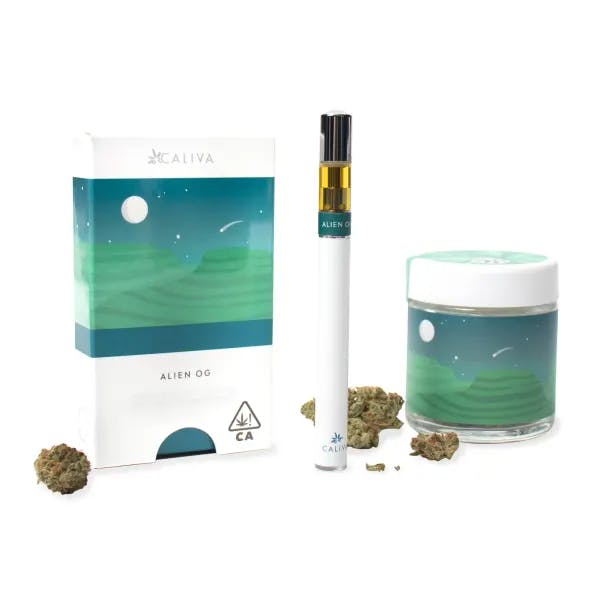 To sum it up, Alien OG could be your destination strain - that is, get to your destination and settle in fully before you get down to business...because after a few minutes, if your head isn't quite in outer space, your body will definitely be on cruise control in a high Earth orbit.