Is There a Link Between Cannabis and Creativity? Sort Of
Does the popular belief that weed gets those creative juices flowing actually hold up?
Cannabis has a long history of being associated with opening minds and providing countless a-ha! moments—when everything just seems to click. Who doesn't love when everything goes just right, you get into a groove, and you can just feel those creative juices starting to flow? However, creativity can sometimes be elusive, and we've all experienced times where the words won't come to us, or the project just halts to a standstill and we turn to weed to help enhance our creativity. Keeping an open mind and being receptive to new ideas and influences is what being creative is all about, but is there any real connection between cannabis and creativity or is it all just anecdotal?
Is There Any Proof that Weed Makes You More Creative?
Does cannabis have an impact on the way we think, and really make us more creative?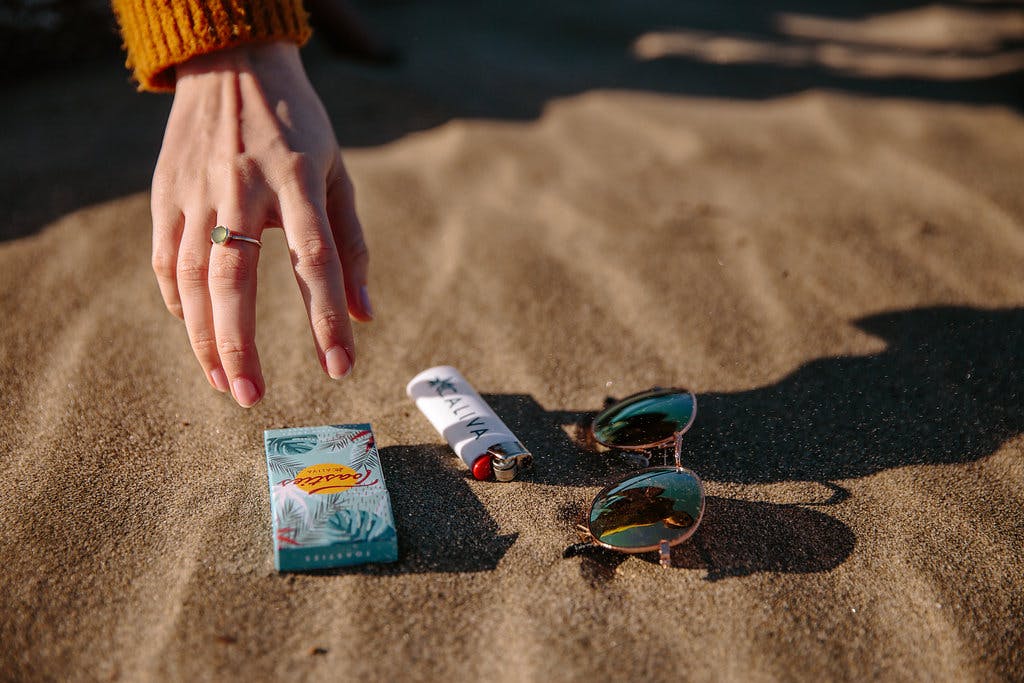 Although cannabis use among artists (and other "creative" types) has been documented throughout history, is there anything to back the claims that it opens their headspace to more creative ideas? When we use weed, it affects our bodies and our minds, more specifically the frontal lobe area of our brain. People who we'd consider creative, such as artists, musicians, writers, engineers, and even entrepreneurs who know how to think outside the box, already have an active frontal lobe. People who rely less on creativity tend to have a less active one. 
Studies have shown that weed can stimulate this area of the brain responsible for creativity, but for people who are already creative, how much of that is weed stimulating the brain, and how much of it is innate creativity? There's definitely a fine line there, and although science acknowledges the correlation, it does not prove there is a conclusive link. Dr. Alice Weaver Flaherty who is a neurologist at Massachusetts General Hospital and professor at Harvard Medical School and studies deep brain stimulation admits that whether or not cannabis can enhance creative thought, "the answer isn't black and white." 
Everyone responds to cannabis in their own unique way, so someone who is already more of a creative thinker might respond differently to a stimulant like weed than someone who does not think as abstractly. Personality definitely plays a role in this too, as a more anxious person might benefit from a chilled high that allows them to slow things down and get into the creativity zone. However, if a creative person has no issue getting into their own zone, cannabis might not have that much to offer them, or worse, could cause their creative drive to fizzle out completely. And like everything, it all depends on your dose. 
What Kind of Cannabis Dose Works Best for Creativity?
Is there a sweet spot between too much and too little weed for creativity?
No matter what field a creative person is in, chances are they already have higher levels of abstract, or "outside the box" thinking. They see solutions to problems in more nuanced ways than others, or they can create art, poetry, or music more easily because they may see the world a little differently than the rest of us. When this is already how their brain operates, using cannabis might help them expand their minds and perception. But as we mentioned before, it's all about moderation. Like any drug, too much can put a damper on things, and actually work to hinder creativity and originality. However, taking lower amounts of cannabis might just give markers of creativity such as fluency, flexibility, and originality a boost. Again, it all comes down to the person using the weed and their dose to determine whether or not they experience a "jump" in creative juices. 
Image courtesy of leafly.com
Do Creative People Just Like Cannabis More?
Maybe free thinkers are just more open to weed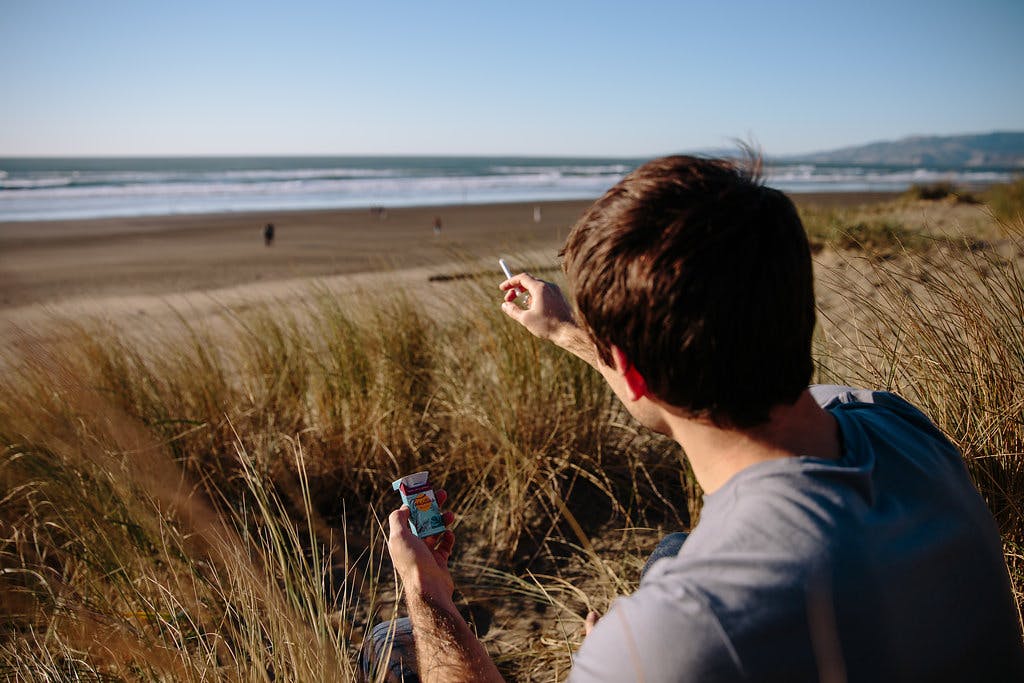 People who are open to new experiences and like to try different things may already be more likely to use cannabis. This begs the question, is there really a link between cannabis and creativity (sort of) or are people who identify as creative just more open to using weed? The correlation between cannabis and creativity boils down to this: People who think more abstractly or who enjoy new experiences already describes a lot of cannabis users so perhaps we tend to associate weed with higher levels of creativity. 
So while much of the creativity in cannabis users may already be innately there, perhaps weed can be more helpful to those "less creative." In another study that tested the results of cannabis use on highly creative people and low creative people, the creativity of those in the lower group actually increased. So perhaps there is something to this cannabis and creativity thing?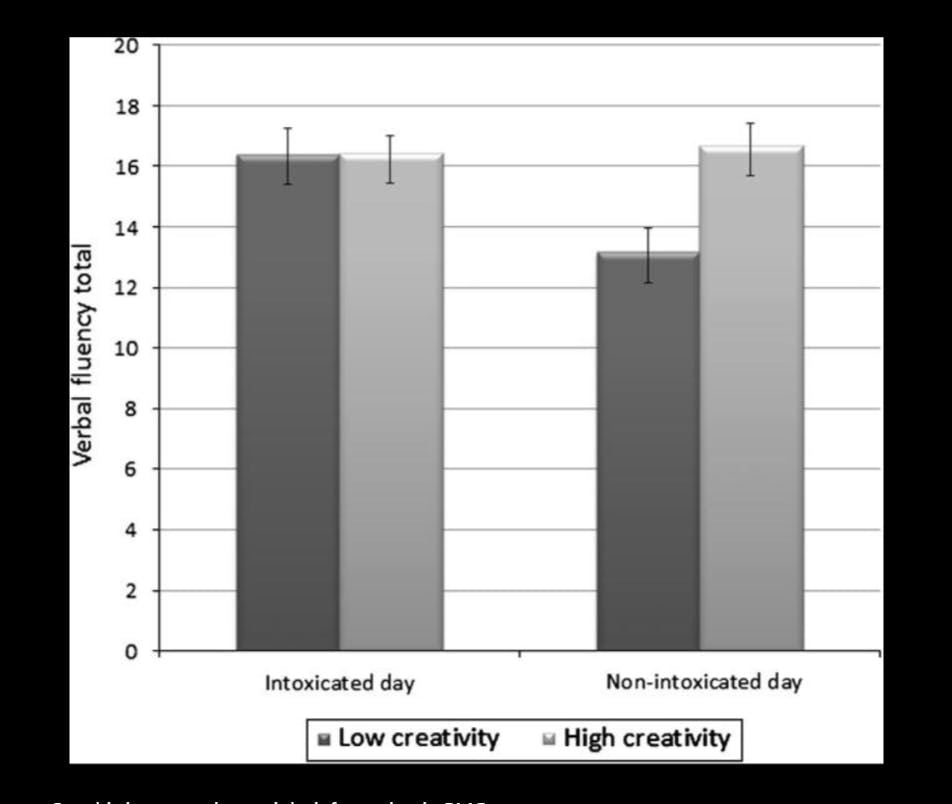 image courtesy of pubmed.com
Our Favorite Weed Strains for Free Thinkers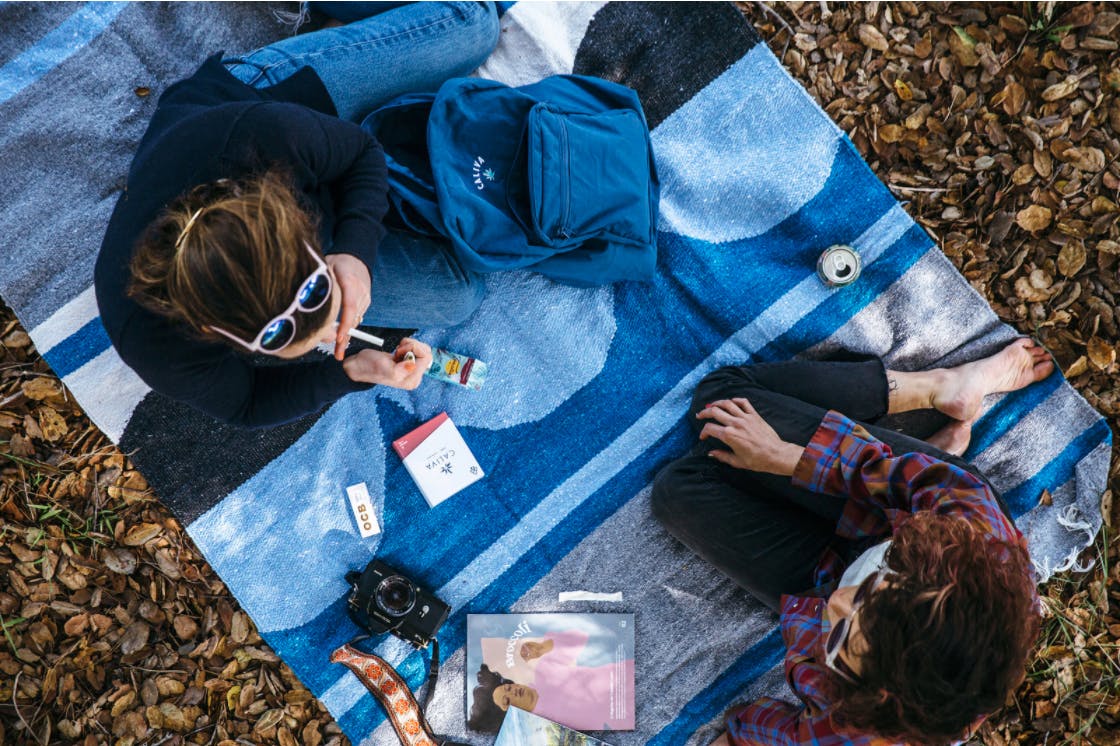 Sometimes the hardest part about starting a new project or endeavor is just getting started. Everyone's heard of writer's block, but the same sentiment applies to all activities—whether that's creating a new piece of art, getting that recipe just right, or finally getting a long-tabled work project off the backburner. All of that involves starting somewhere and feeling inspired enough to get things moving. If this sounds like something you could use a boost with, consider trying out these strains and see where the feeling takes you.
Sour Diesel Lemon Kush
Sour Diesel Lemon Kush is a cross between Sour Diesel and Lemon Kush and is a sativa dominant strain that will have you up and at 'em in no time. You can expect an uplifted experience that might give you the inclination to start on that project or goal and see where it takes you. When this potent strain takes hold you'll finally feel ready to put what you've been planning on into action. Whether that project becomes your magnum opus is entirely up to you. 
Watermelon Sorbet
Who says that getting the juices flowing can't be an enjoyable process in itself? With a strain like Watermelon Sorbet at your side, you're sure to find it's time well spent. A cross between Gelato 45 and Zkittlez, this strain's fruit-forward aroma is sure to get things stirring. Projects and ideas take some time to form, so use your high to channel those thoughts and get them onto paper. It's always helpful to have a roadmap, whether you're traveling across the country, or laying out the foundation for your next big idea. Either way, Watermelon Sorbet has got your back.
Best Weed Products to Get Your Juices Flowing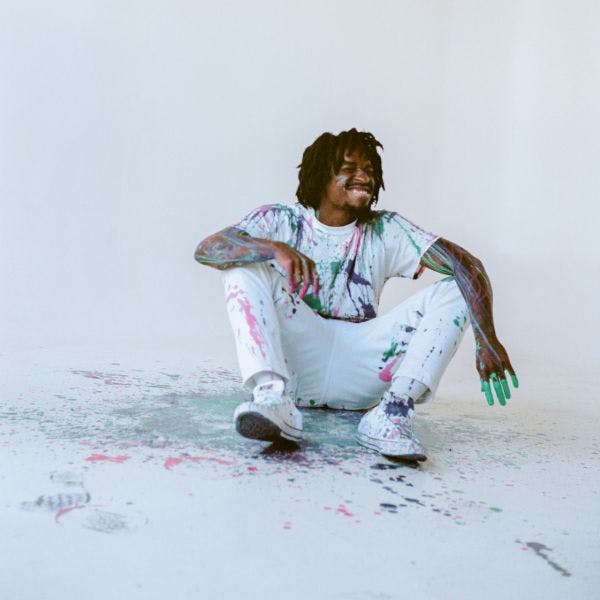 It's always good to know that there are plenty of top-notch cannabis products available at Caliva that you can bring along to get your next big idea moving. Even if you have everything mapped out, starting on new endeavours is a nuanced process and you might need a little help or motivation along the way. That's where these products come in. Why not try them out to see what develops? Who knows, you may just find exactly what you're looking for.
Wana Vegan Gummies Strawberry Lemonade 1:1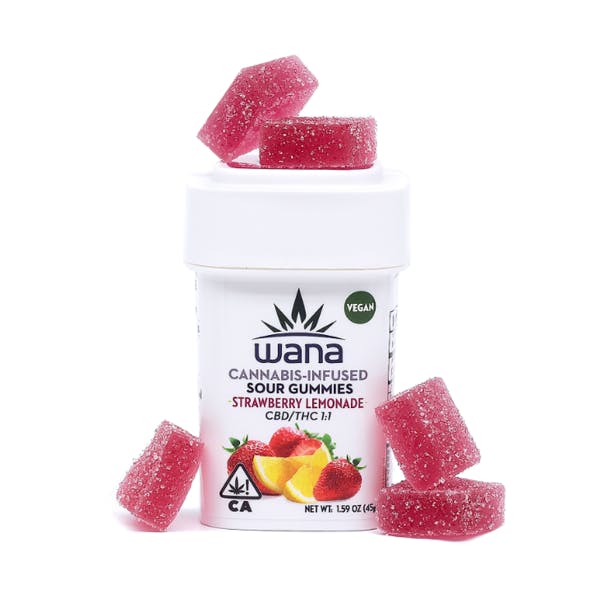 If you love the sweet and sour mix of strawberry lemonade, you're going to love the taste of this Wana Vegan Gummy. The citrus taste is balanced out perfectly with the sweet flavor of strawberries, and each gummy contains a 1:1 ratio of 10mg each of THC to CBD. The mix of CBD and THC is a great way to ensure that you're getting a good balance, allowing you to pop one of these gummies, and see where it takes you. 
Deli Twists Z Cube
There's no better way to start on your way then with a convenient Deli Twists Z Cube. These pre-rolls are a great way to start your day fresh, and be ready for anything that comes up. Packed with one gram of indoor-grown Z Cube, the aroma of berry and rosewater are sure to be your new fav, and have you up for anything. Once this pre-roll takes hold, no matter what project or idea you've been trying to get out into the world, you'll be prepared to take it to the next level. So go on and trust your gut, and put that plan into action. 
Caliva Kiss the Sky Pax Pod Vape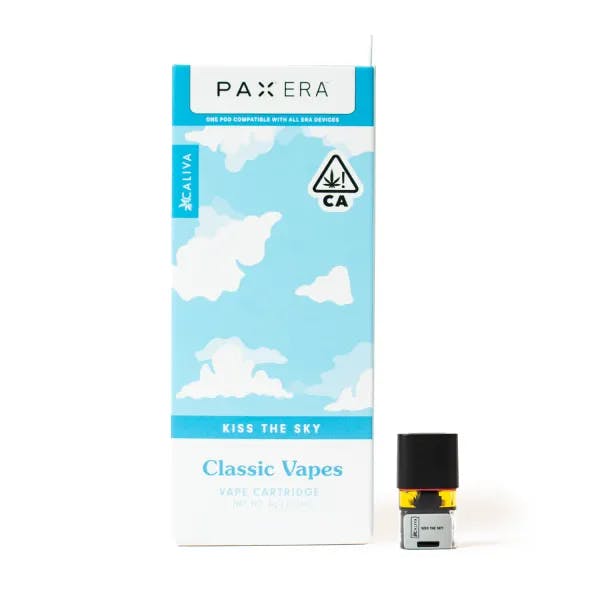 Feeling revved and ready to have your idea take flight? Bring this Caliva Classic Kiss the Sky Pax Pod (also available in 510 cartridge) when you're ready to reach for the sky. Full of pine and citrus notes sure to get things going, this sativa dominant hybrid might be just what you need to complete that last hurdle, or go the extra mile to finish whatever creative project you've been working on. 
Care by Design Sublingual Drops CBD Rich 18:1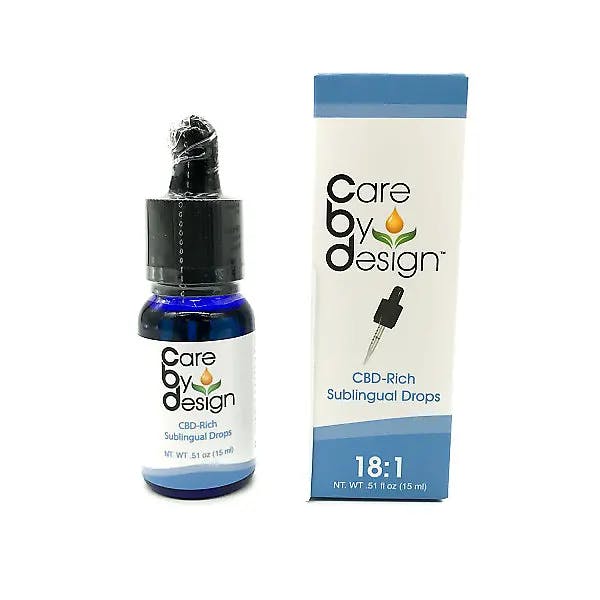 When it comes time to sit down and tune in, consider bringing along Care by Design's Sublingual Drops CBD Rich 18:1. With an 18:1 ratio of CBD to THC, these drops are a great way to ensure your project is moving along, and you're getting things done. These drops are easy to administer sublingually, so you can just sit back and allow them to absorb. Sometimes all it takes is a little time before you finally have your a-ha moment, and then everything seems to fall into place. 
Plus Gummies Uplift Sour Watermelon
Who doesn't love the puckering taste of sour watermelon? If this ranks high on your list of flavors then you're going to love Plus Gummies Uplift Sour Watermelon. Each gummy contains 5mg of THC, and are the perfect size to bring along, wherever you decide to hunker down and start on your new project. The refreshing burst of sour watermelon is the perfect way to start getting those juices flowing, no matter what you're interested in beginning. 
Being open to new ideas and experiences is the first step to boosting those creative juices. Consider trying out one of these strains or products, and see what new heights you can reach!