Cannabis Gifts for the Dopest Moms
By Mary Carreón
It's difficult to know what to gift your mom, especially on a day like Mother's Day. The holiday is like a birthday but less intimate, yet still somehow turbocharged with pressure to demonstrate your love for the person who shepherded you through your youngest days. The pressure is enough to want to get high and forget about it altogether, but cannabis consumers are expected to be more than a lyric in an AfroMan song in 2023. 
The expectation is justified. Stoners are some of the most creative and brilliant problem solvers on the planet. These superpowers can easily be applied to finding a gift for the matriarch in your family. Plus, it's a fortuitous gift from the Universe if you have a mom — or any parent, for that matter — who consumes cannabis and is open with you about it. I love my mom, but she is decidedly not 420-friendly. (Perhaps that's why I've made cannabis an essential facet of my life?) She says it makes her paranoid and sends her into an anxious spiral. Aren't these the exact issues cannabis is supposed to address? What's the deal?
That answer isn't black and white. For one, cannabis isn't for everyone. Secondly, it's not my mom's fault she plunges into the pits of mania after taking a few puffs. Coming of age in the '70s, my mom absorbed roughly 40 years of Drug War propaganda that specifically targeted cannabis. There's no denying that tarnished her perception and relationship with the plant.
All of this is to say: You hit the jackpot if you and the mother figure in your life get to enjoy cannabis together. Despite the increasingly 420-friendly world in which we live, there are millions of parents out there who don't or can't consume cannabis. Living in a place where you can purchase your parent a legal weed gift on Mother's Day is a privilege. And it's an even bigger blessing to light one up with them. 
So if you're having difficulty figuring out what to get your mom — look no further. Here are the most blissful products we're celebrating with this year.
With everything happening in the world, getting a solid eight hours of sleep has never been more challenging. If your mom experiences symptoms of insomnia or has a difficult time winding down before bed, Kiva's CBN gummies — either Midnight Blueberry or Sour Blackberry Dream — are the perfect addition to any sleep time routine. Taking one gummy several hours before bed will leave you ready to float in the clouds from your bed. And because you're reading this, you can get an extra 25% off any Kiva CBN edible product by clicking below.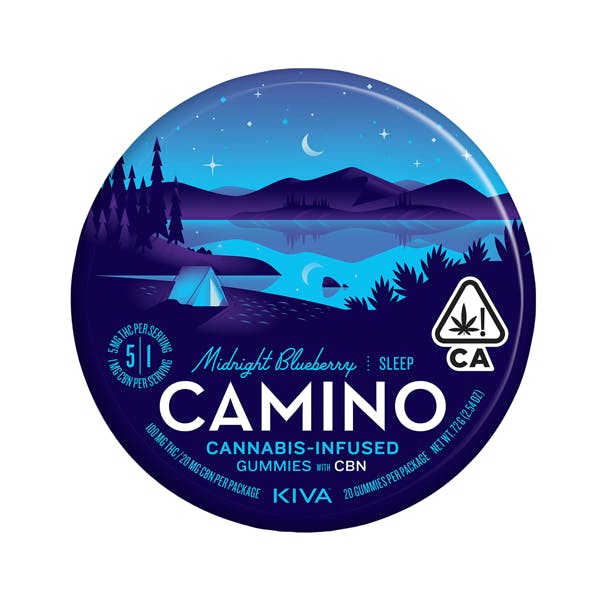 $15 (Originally $20) / 5mg THC & 1mg CBN per serving / 20 servings per container
While Mother's Day is about celebrating moms, it should also be about supporting other women and women-owned brands. High Gorgeous is a successful women-owned brand and perfect for those who are into beauty brands, lotions, and skincare. High Gorgeous gifts are also ideal for those who don't ingest cannabis, but are interested in how it can help them topically. All High Gorgeous products are 50% off!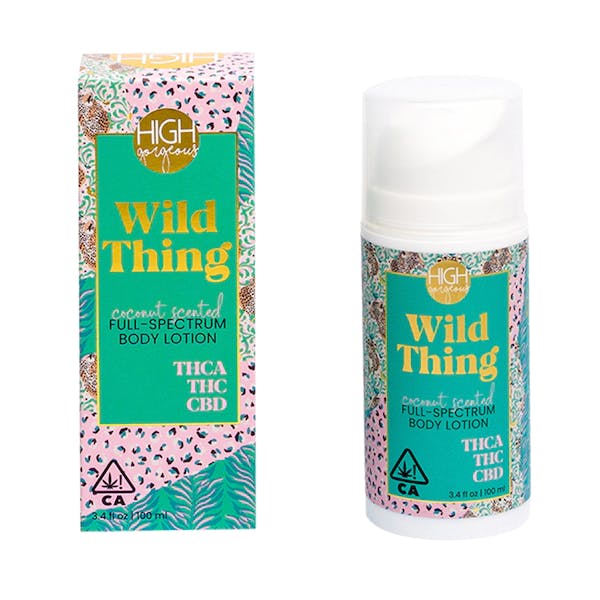 $15 (Originally $30) / 200mg CBD /200mg THC / 100mg THCA
Branding can change how a person thinks and feels about something. That's one of Pure Beauty's superpowers. The branding is clean, sharp, and elevated. They offer packs of mini joints, "slim" menthol-style joints, CBD joints, drinks, jars of flower, and more. These products will make your mom feel like she acquired herbal remedies from Nordstom rather than a dispensary. Plus, you can get 25% off all Pure Beauty products, too!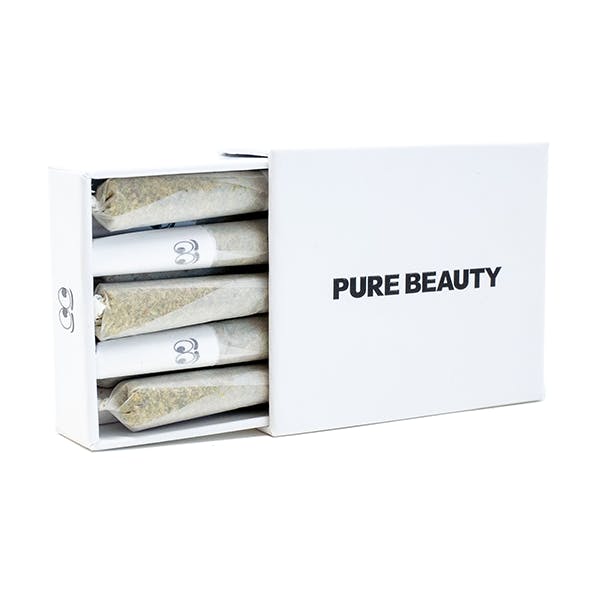 $31.50 (Originally $42) / Contains 10 prerolls and 3.5g total
Papa & Barkley has some of the best topicals, tinctures, and softgels around. They've consistently provided tasteful products designed for mature consumers who use cannabis medicinally. Whether the person you're celebrating this Mother's Day enjoys massages, has arthritis in their hands, or likes to feel the effects of cannabis, Papa & Barkley has products for everyone. If you're looking for a no-frills medicinal brand designed for the health and wellness of your loved one, look no further than Papa & Barkley. Plus, you get 25% off!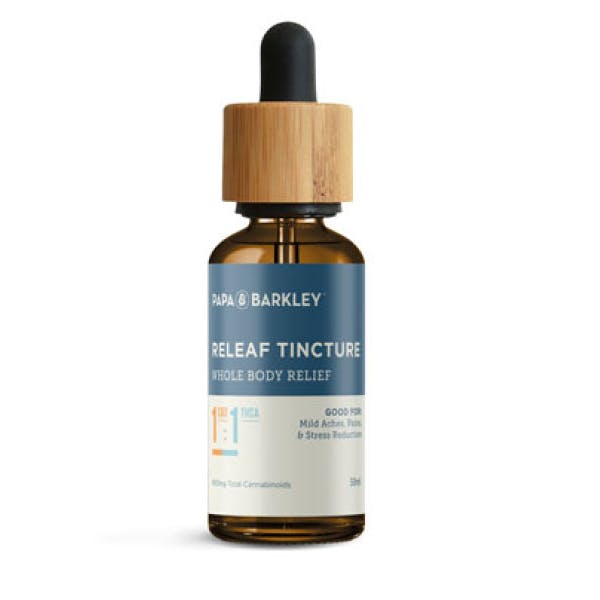 $60 (Originally $80) / A full dropper contains 16mgs of CBD, 14mgs of THCA, and 6.5mgs of THC
Vaping is one of the best ways to consume cannabis if you need to do so covertly. Many landlords prohibit cannabis use outright on their properties — even in legal weed states. That's why vapes as a consumption format are essential! STIIIZY has been around forever and continues to pump out reliable and quality cannabis oil. So, if your mom's living situation doesn't permit her cannabis use, this could be a top-tier gift because she can imbibe without emitting a strong, skunky odor. Plus, you can get 20% off all STIIIZY vapes before Mother's Day!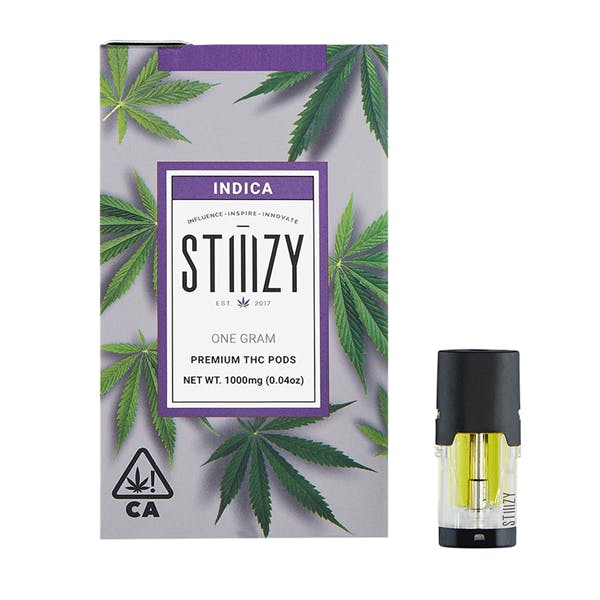 $32 (Originally $40) / 1g premium THC pod