Caliva Expands Delivery to the San Diego Area
Sit back, relax, and wait for your Caliva products to show up at your door.
Who doesn't love the convenience of getting your favorite cannabis products delivered? However, some of these weed delivery services have a minimal selection of products and brands leaving you with the bottom of the barrel when it comes to the products you want and need. If you're in the San Diego area, you'll never have to worry about cannabis delivery issues again, because Caliva is now delivering to your area!
As always Caliva guarantees a wide selection of curated products and brands, same-day delivery, and no additional delivery fees—now available in the San Diego County Area. Caliva's same-day delivery is meant to be effortless and convenient, so you only have to worry about paying for your products, waiting 'til our delivery peeps reach you, and finding your lighter in the crevices of your couch once you've secured the package.
Where does Caliva deliver in the San Diego area?
Currently Caliva delivers to these locations:
Why choose Caliva cannabis delivery? 
We know how important it is to get quality products you can trust, in a timely and affordable manner. You wouldn't wait a whole day for your food delivery to make it to your house, so why wait that long for your weed to show up? 
At Caliva we grow our own flower in-house and make a point to instill goodness in everything we make, starting at production and continuing until your products reach your front door. You should feel confident knowing you're getting high-quality products.
Also, we get it, no one wants a hassle when they're looking to buy weed. You want to get your stuff and get on with whatever the day has in store. Caliva has made it simple for their customers with same-day delivery. Residents living throughout San Diego County will now be able to order their favorite vape, flower, CBD, pre-rolls, or edibles and have them delivered right to their door within the same day. 
Wait, wait, wait—Caliva delivers all of those cannabis brands?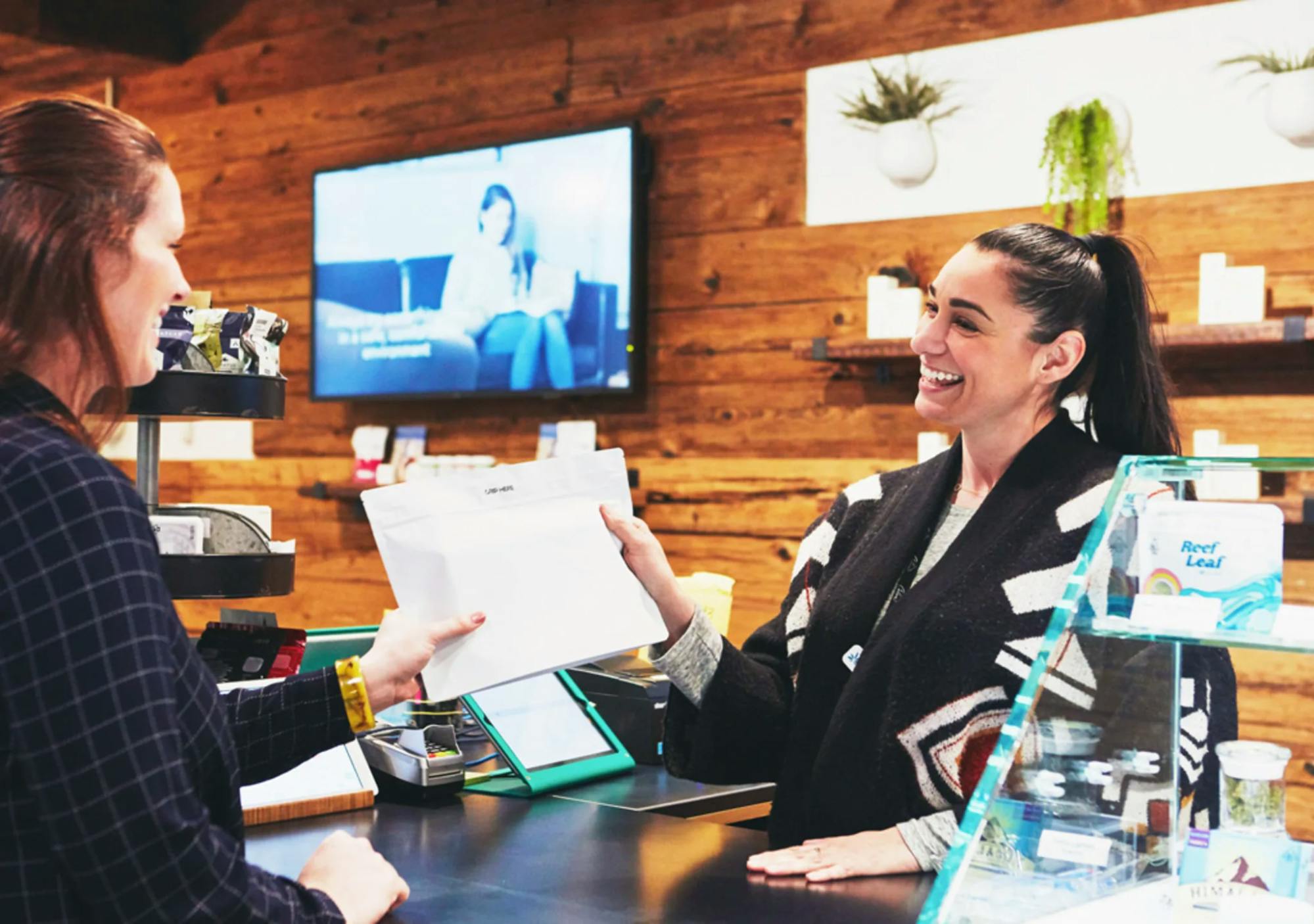 Caliva offers you high-quality products backed by reputable brands.
We carry over 100 cannabis brands, so everyone can find exactly what they're looking for—or stumble upon something they never realized they were missing out on. Variety is the spice of life, baby! Our product selection includes: 
Flower 
Caliva grows our own flower in-house and offers other flower from brands like Deli, Fun Uncle, Bad Apple, Jay-Z's new brand Monogram, and so many others. With a vast assortment of strains to choose from, you'll never grow tired of our selection. 
Vape
If you're more of a vaper, you're in luck. We have fresh flower vapes, disposables, and plenty of other varieties. From PAX to Stiiizy, you can find a vape cartridge that fits your device. Choose from brands like Caliva, Raw Garden, Legion of Bloom, Fun Uncle, Heavy Hitters, and more.
Wellness
THC doesn't only help the inside of your body chill, it's great for physical recovery as well. Caliva offers body oils, lotions, and tinctures to help you find your ultimate chill.
Edibles
The edible game is expanding in a big way. At Caliva we offer edibles in all different types of varieties from sour gummies, chocolate bars, cookies, drinks, and more. 
Pre-rolls
Rolling your own joints can be a hassle sometimes. Leave the hard work up to us, so you can get to the good part. Our pre-rolled joints come in a wide variety of different strains. Choose single joints, or get packs of four for continued enjoyment. 
Extracts
If you're exclusively a dab-ripping kind of smoker, we offer popular extracts in both resin and crumble form from brands like Apex, Beezle, Fun Uncle, Raw Garden, and more. 
Batteries and Accessories
We've all been there with a dying vape, praying that someway, somehow it'll resurrect itself by the grace of the cannabis gods. We deliver batteries and chargers to save you from this situation. 
Whatever type of cannabis inspired products you're in search of, we got you covered. If you're someone who usually prefers visiting a dispensary to pick out what they want based on THC or CBD, all of that information is available right in the product descriptions on our website, so you'll know all of the added ingredients exactly what to expect from the strain or product you're ordering from us. So veg out on the couch, fill the cart with enough products to hit the minimum delivery amount, make your payment, and voila!  We'll take care of the rest. 
What's the minimum order amount? 
The minimum order amount is $50 in most areas. (Minimum is calculated before taxes and after any discounts.) Since our products are reasonably priced, you'll get your money's worth. Plus, there's no added delivery fees—so you know exactly what you're paying when your delivery arrives. 
How can I pay for my delivery order? 
We currently carry out delivery transactions using Hypur electronic payment. Just set up an account, verify your ID, and you're on your way to the new CBD and THC goodies Caliva has to offer. 
Cash is an option as well for those who prefer it, but our delivery guys have very little change on them so it's best to pay with exact change. 
How long will it take my order to get to me? 
All deliveries can be scheduled same-day or up to a week in advance. At checkout, you can schedule your order to arrive in a set two-hour timeframe. But don't worry! We will text you when a driver is on their way so you'll be ready to receive your order.
What does Caliva have that other delivery services don't?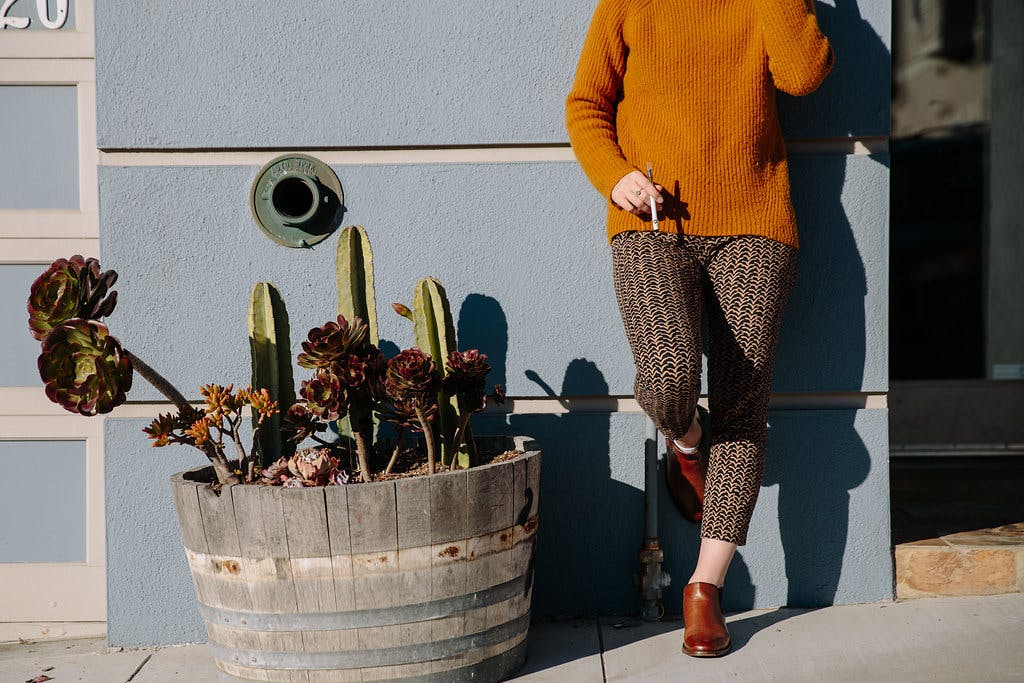 We know there are countless ways to get weed in California. It's 2021, afterall. But, Caliva's overall expertise, range of products and brands, and quick delivery service can't be beat. 
Each of our deliveries come in a discreet bag, so your products stay secure and untouched until they reach your hands. 
In December 2020, Jay Z teamed up with Caliva to carry his first cannabis brand Monogram. Making us one of the few dispensaries to carry his brand at the moment. It's kind of a big deal.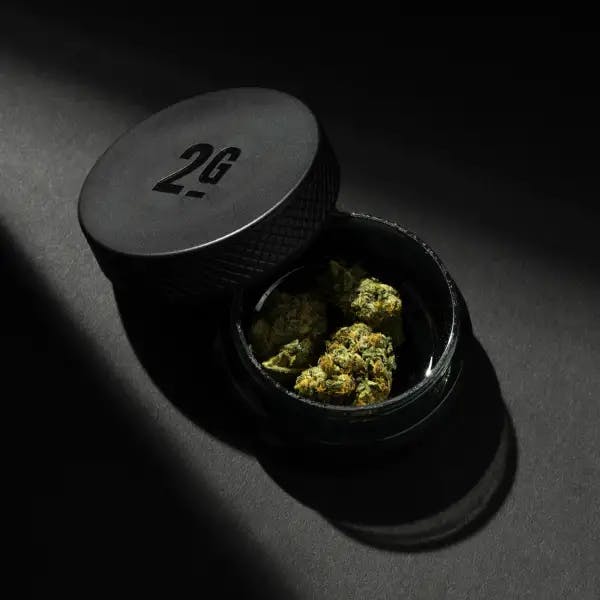 Jay Z's Monogram line is picked by experts so you can be confident in getting a quality high every time.
If you're slightly new to cannabis or you just want to find out if the strain you're looking into is right for you, Caliva's Wellness Consultants are here to guide you to your next perfect product with  a free phone or video chat. 
At Caliva, we're dedicated to giving you the best experience and products possible--every time. 
What should I get delivered? 
We're so glad you asked! As you probably know, there are different strains for different days and certain products work better with different situations. Every high is a little different depending on the products you're using and what adventure you're getting into. It's important to choose a product that compliments your day instead of overpowering it. There are so many different carts, flowers, and edibles available at Caliva we could go on and on and on about, but here are some perfectly suited for whatever your day consists of. 
If you're taking a hike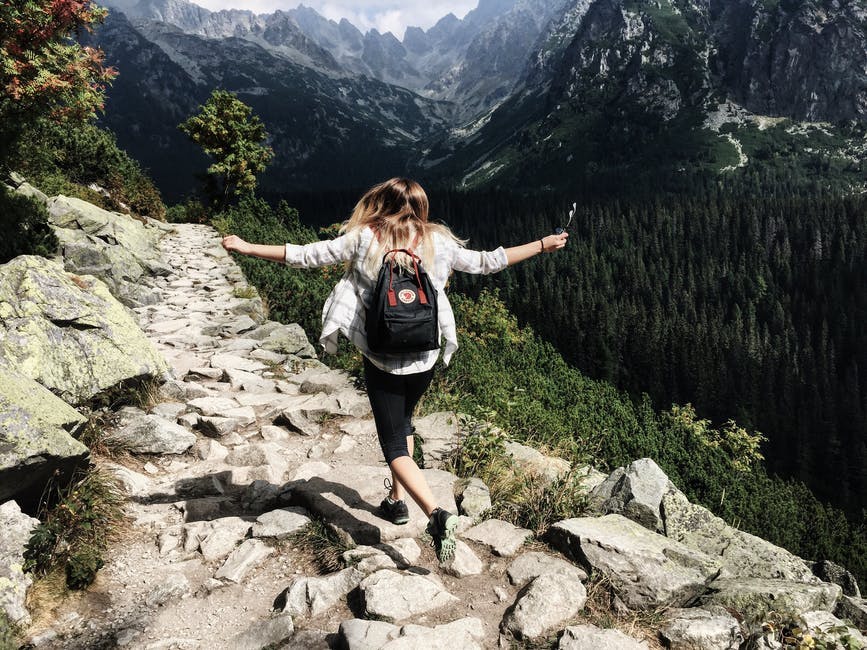 Nothing pairs like a joint and a hike.
Wonderbrett's Lemon OZ Kush is the perfect strain for a subtle burst of energy and allowing you to take hold and help you crush that mid-afternoon uphill hike. The view from the top will be all worth it. 
Relaxing by the pool with some friends
Fun Uncle's Sour Power Hour is the perfect strain for a day that can go anywhere. It's a more mellow sativa that promotes an upbeat, yet chill vibe ideal for hanging out or taking an adventure. 
Bingeing a new Netflix series
Deli Nickels are juicy, sugar-dusted gummies with full-spectrum oil from indica flower . It's a delicious way to achieve that sought-after mellow mood cannabis fans everywhere search for. The chill vibes of this strain make it perfect for watching your new favorite show after a long day.
Going to a concert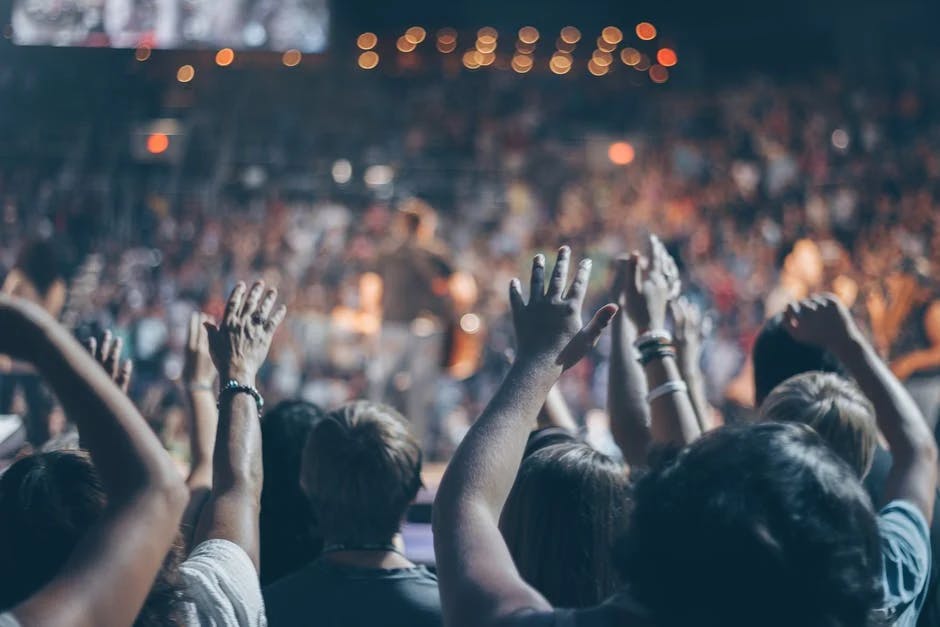 Go hard all night with pineapple express's party hard energy. 
Pineapple Express is a fan favorite strain that produces a euphoric high perfect for whatever type of concert you find yourself out. So whether you're jamming out at a reggae concert or a hard-rock night, you'll be ready to and keep the night rolling until long after the second encore. 
Meeting a tight deadline
Source Cannabis's Quest variety will put you in a chill headflow that's perfect for running on all cylinders and engaging your creative side. 
Ready to get the best rest of your life
Caliva's wide variety of products has something anyone--experienced smoker and newbie alike can enjoy.
If you typically feel wired after a long day, Caliva's very own indica Pillowtalk cart will help you drift off for some zzz's  leaving you recharged and ready to go by morning. 
No matter what you plan on doing throughout your day, Caliva has the San Diego County Area covered when it comes to all of their cannabis and CBD related needs. You're just a few quick clicks away from having your favorite weed delivered directly to your front door. What more could you ask for?