Best Weed for Fitness
Curious what weed products can fit into your exercise routine? Well we've rounded up a few of our best, so let's get this workout sesh started
Taking care of your body is important, which is why no matter what type of exercise you prefer, having a consistent workout schedule is always the way to go. Nothing beats a brisk run or hike outside, but don't forget how enjoyable just a walk around the block can be, or how invigorating a yoga session is for both your body and your mind. Whether you're into high impact cardio, toning your muscles with weights, or enjoying any other activity that gets your heart pumping, there's a cannabis product you can fit into your fitness schedule. 
And don't forget about post-workout, which is just as important! In fact many athletes have switched over to cannabis after their workout.
So here are a few of our faves you can use before or after intense (or not so intense) exercise.
Best Flower and Pre-Rolls for Exercise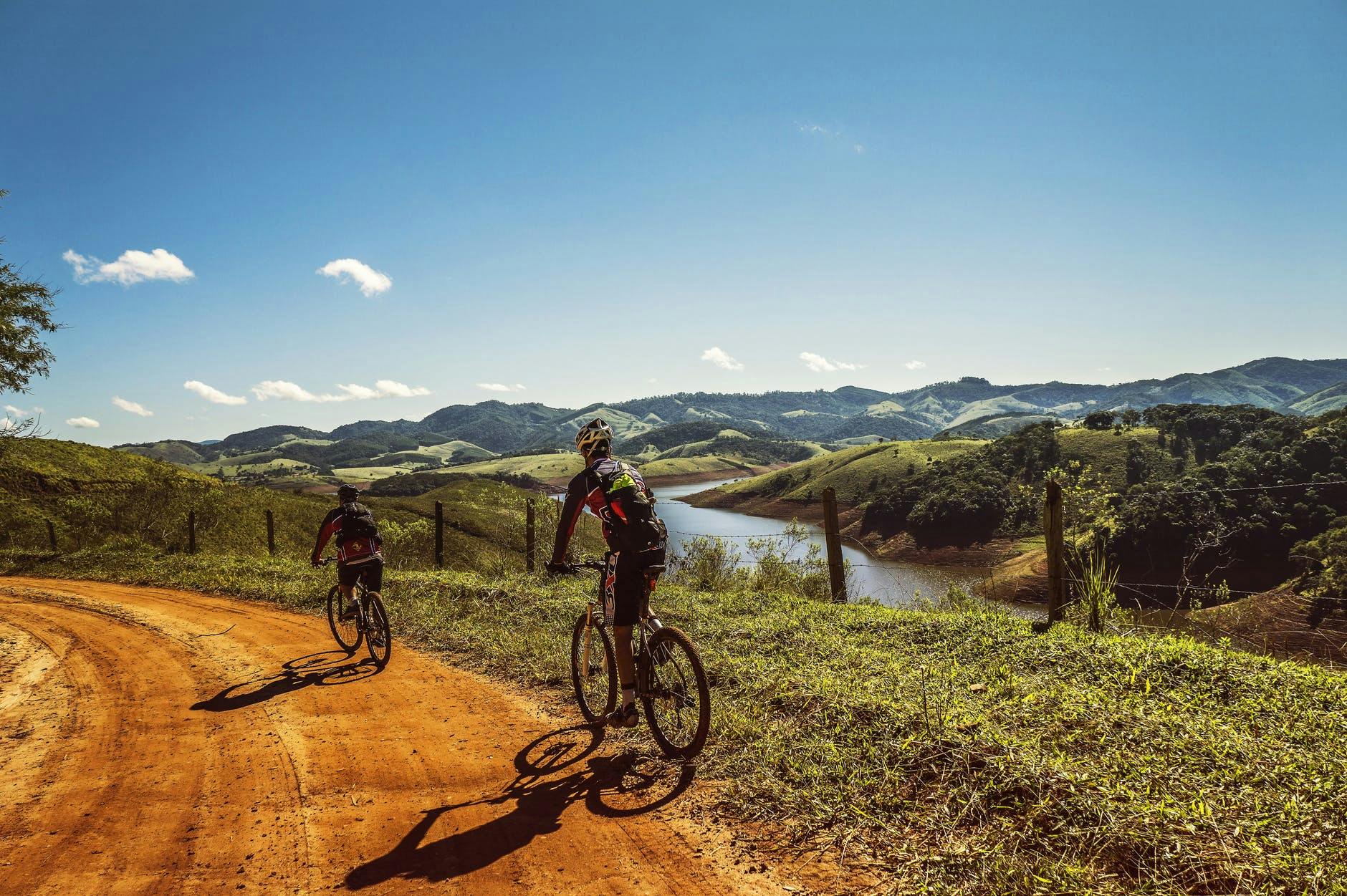 Image courtesy of Pexels. 
Deli Twist Sour Diesel Lemon Kush
Let's say you've got an early morning (or afternoon) hike scheduled, something that's not too intense, but still will get the blood flowing. Along with your backpack, boots, and camera, make sure you bring along a Deli Twist in Sour Diesel Lemon Kush. Not only are these pre-rolls oh-so-convenient to store in your bag, but this strain is perfect for an outdoor adventure. No matter if you're hiking in the woods, in the mountains, or just through the city park, Sour Diesel Lemon Kush has the right amount of citrus and fuel flavor to be a great accompaniment to your outdoor fitness time.
Caliva's Titanium Crusher
What better friend to bring along for a quick workout than Caliva's Titanium Crusher? These days a brisk walk around the neighborhood, or track, is something that's doable and easy to fit into a busy day. Bring this flower strain along for the ride and you'll appreciate how having a friend tag along for little exercise is a great idea. With a zesty and bright lemon aroma, you'll feel as though you've stumbled into a little piece of paradise. If only for a little while!
Fun Uncle Shotgun OG
Not every workout has to be intense for it to be useful, and enjoyable! If you prefer a slower pace, not to worry, Fun Uncle's Shotgun OG makes for great company for a stretching session or short yoga flow. This weed strain will help keep you tuned into your movements, making your sun salutations spot on and your transitions to down dog feelin' nice. If you're just up for some light stretching, you'll definitely appreciate the sweet and spicy flavors that Shotgun OG brings to the table. 
Best Vapes for Fitness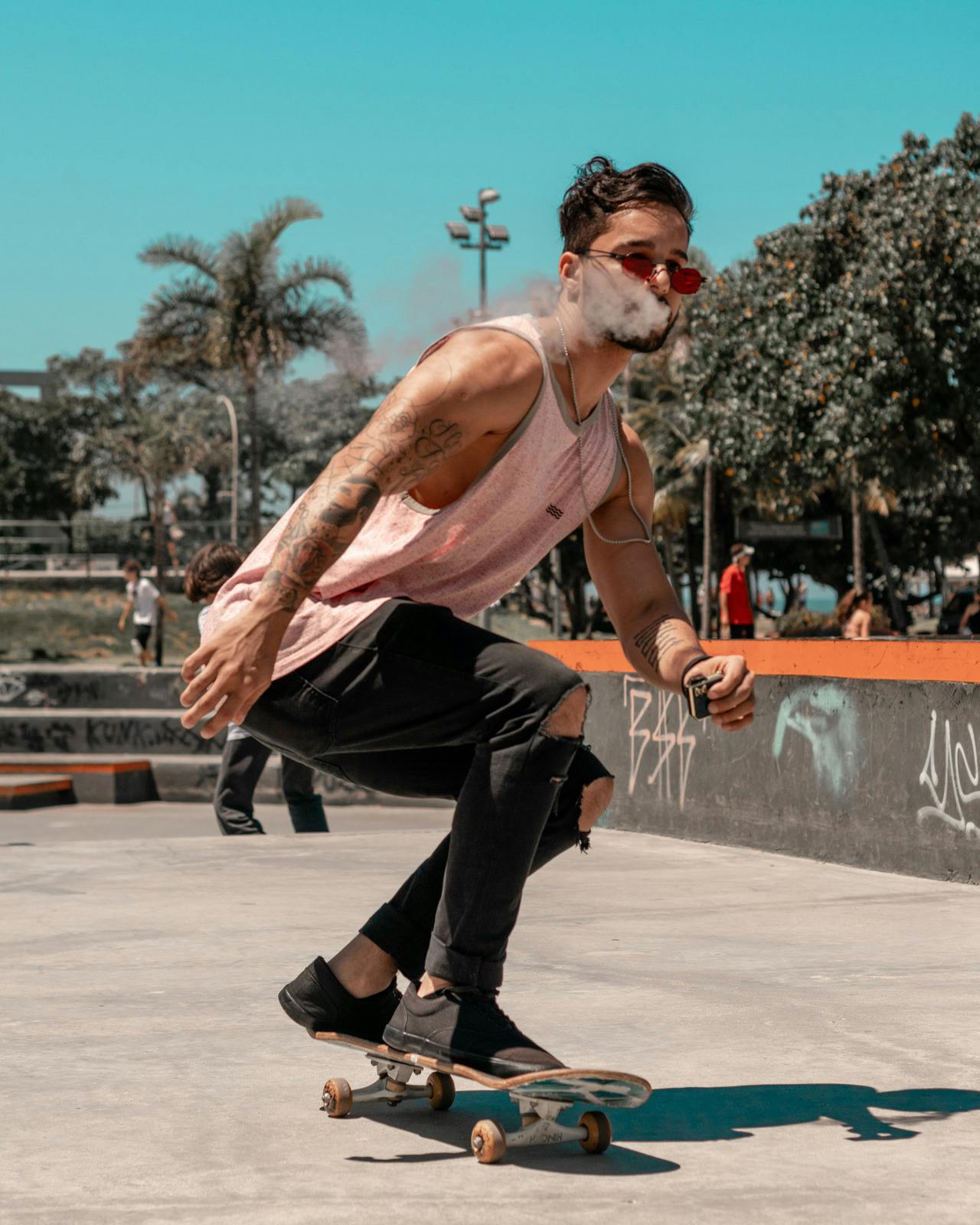 Caliva Daybreak
If carts are more your style, you can't go wrong with Caliva's Daybreak for any early morning run, swim, or bike ride. Sometimes the morning is the only time you can fit in your fitness time, which makes Daybreak the perfect pre-workout vape. Not a morning person but still need to be up early for your workout? Bring this vape along and enjoy the sweet and floral aroma before kicking it into high gear. Once you're done, you'll be ready to take on anything the day can throw your way.
Fresh Flower Alien OG
There's no better way to get that full-spectrum and 100% cannabis vape experience then with the Fresh Flower Alien OG. Use the cerebral vibes of this strain to stay fresh during your workout--whether that's walking the dog, hitting up the elliptical, or signing on for the advanced cycling session. This Fresh Flower vape keeps all the citrus and pine goodness aromas you love about the Alien OG flower, and puts them into a convenient and discreet cart. Use it before you leave home, or bring it along, either way you'll be glad you did.
AbsoluteXtracts Blue Tahoe OG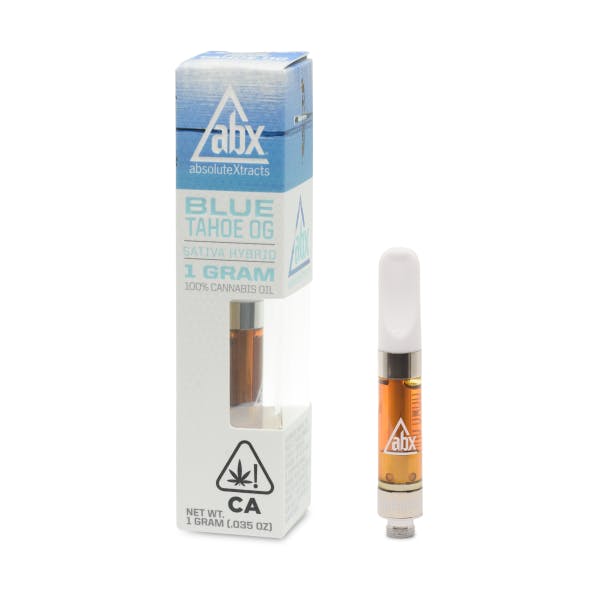 If you're missing in-person classes at your local yoga studio, we get it. But thankfully there are so many ways to enjoy how yoga connects the mind, body, and breath right at home. Online classes have seemed to spring up all over, so when you're feeling the need to flow, grab your mat, some comfy clothes, and AbsoluteXtracts Blue Tahoe OG. This sativa hybrid is an easy way to start your practice, and once you get warmed up, you'll be transitioning from low lunge, to warrior II, to side angle pose in no time. 
Best Edibles for a Workout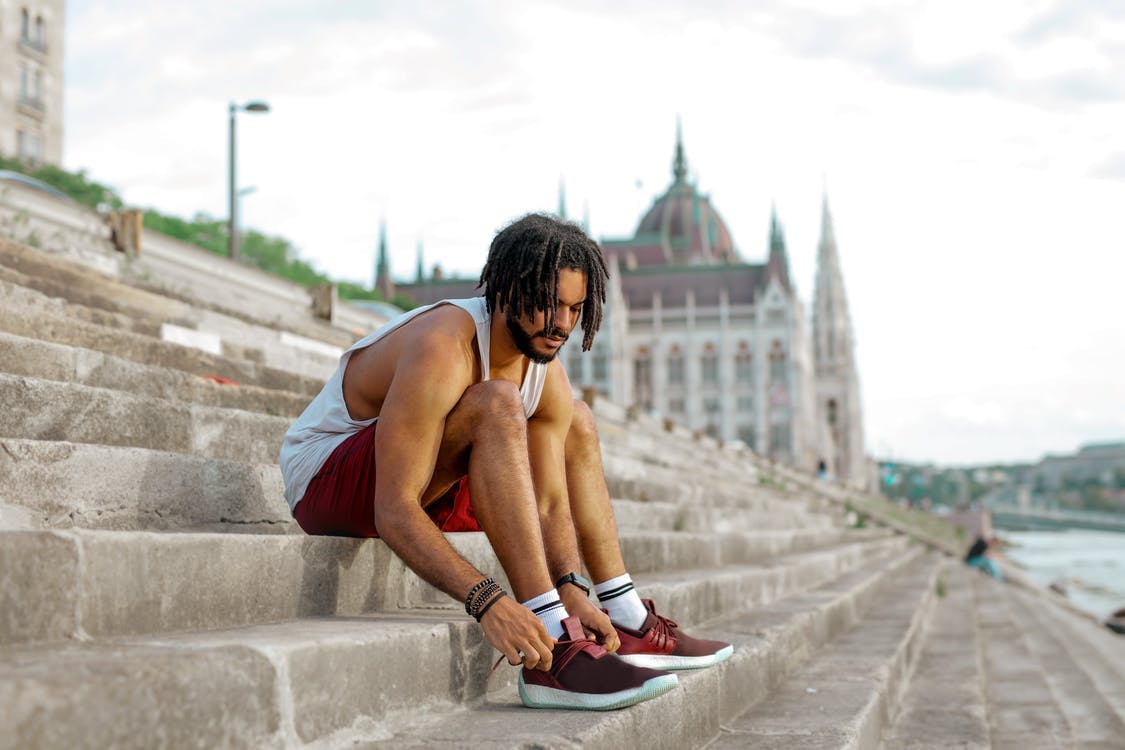 Manzanita and Madrone Kwik Ease Pineapple Express
At 2 fl. oz., this little bottle is just the right size for an outdoor exercise session. Tuck it into your pocket for a jog outdoors and enjoy before or during your workout. It's also perfect for putting it in your bag for a hike, a ride on your bike, or when you just need a little something extra during your outdoor fitness class. Infused with cannabis oil, honey, lemon juice, ginger root, orange, and quillaja bark, this beverage is sure to hit the spot. There's no caffeine in this edible, so you won't have to worry about a crash post-workout. 
Cann Social Tonic Grapefruit Rosemary
If you're looking for a beverage that you can use pre-workout and post-workout, Cann Social Tonic in Grapefruit Rosemary could be your best bet. The delightful mix of grapefruit and rosemary flavors are spot on, and at 8 fl. oz., it isn't too much (or too little) to keep you from enjoying your exercise activity. The ratio of 4mg CBD to 2mg THC per can--not to mention the fun fizz and naturally enticing aroma--will keep you coming back for more. The convenient six pack is the perfect way to ensure your fridge is always well-stocked too.
Kanha Watermelon Gummies CBD 20:1
Prefer a higher concentration of CBD to THC for your fitness activities? Then you'll love Kanha's Watermelon Gummies with a 20:1 CBD to THC ratio. Bursting with watermelon flavor and 10mg of CBD in each round, these gummies are the perfect snack before, during, and even after your workout. Bring the bag along for any outdoor activity, or pop in just one, either way you're ready to roll. 
Best Products for Post-Workout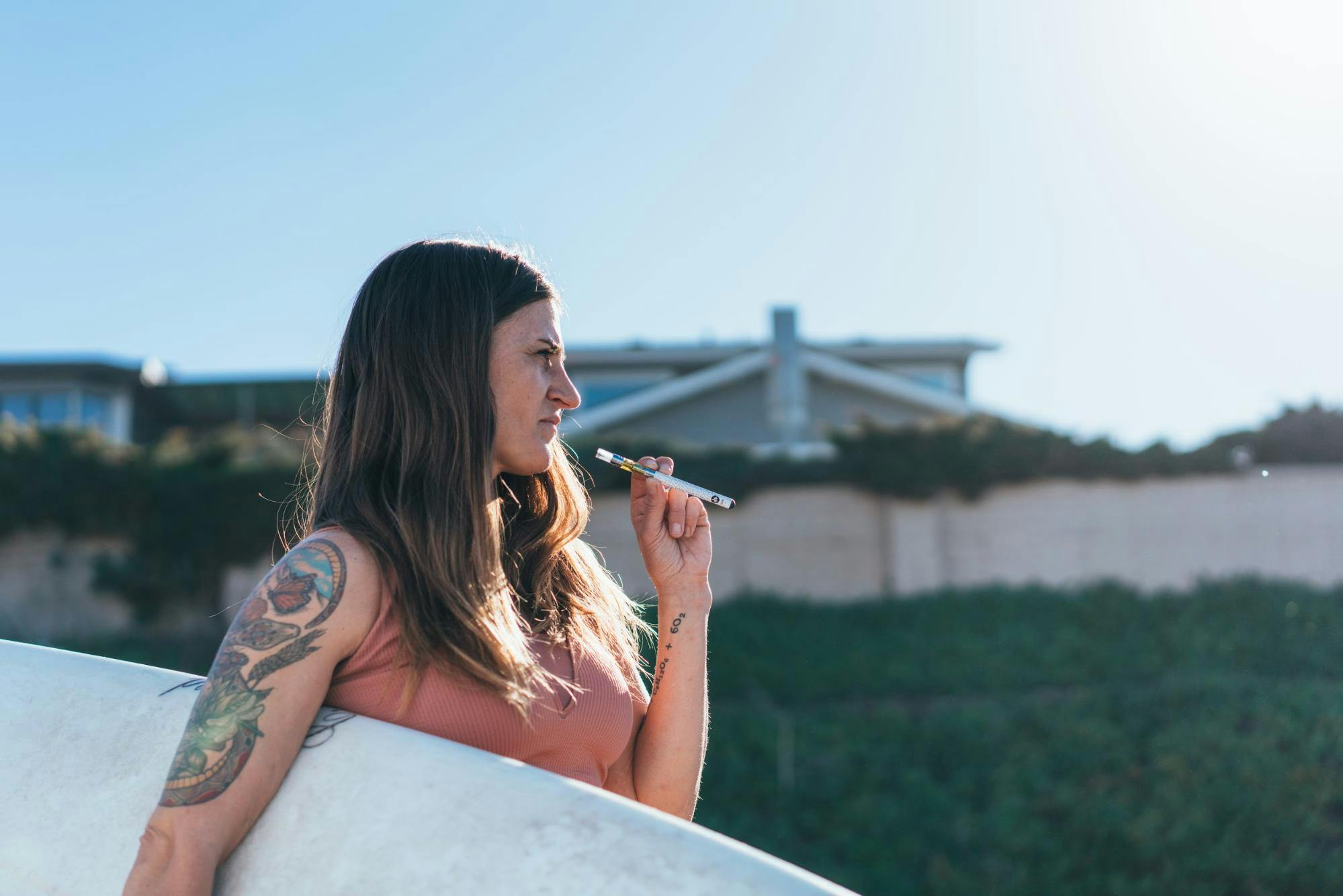 Papa and Barkley Releaf Patch 3:1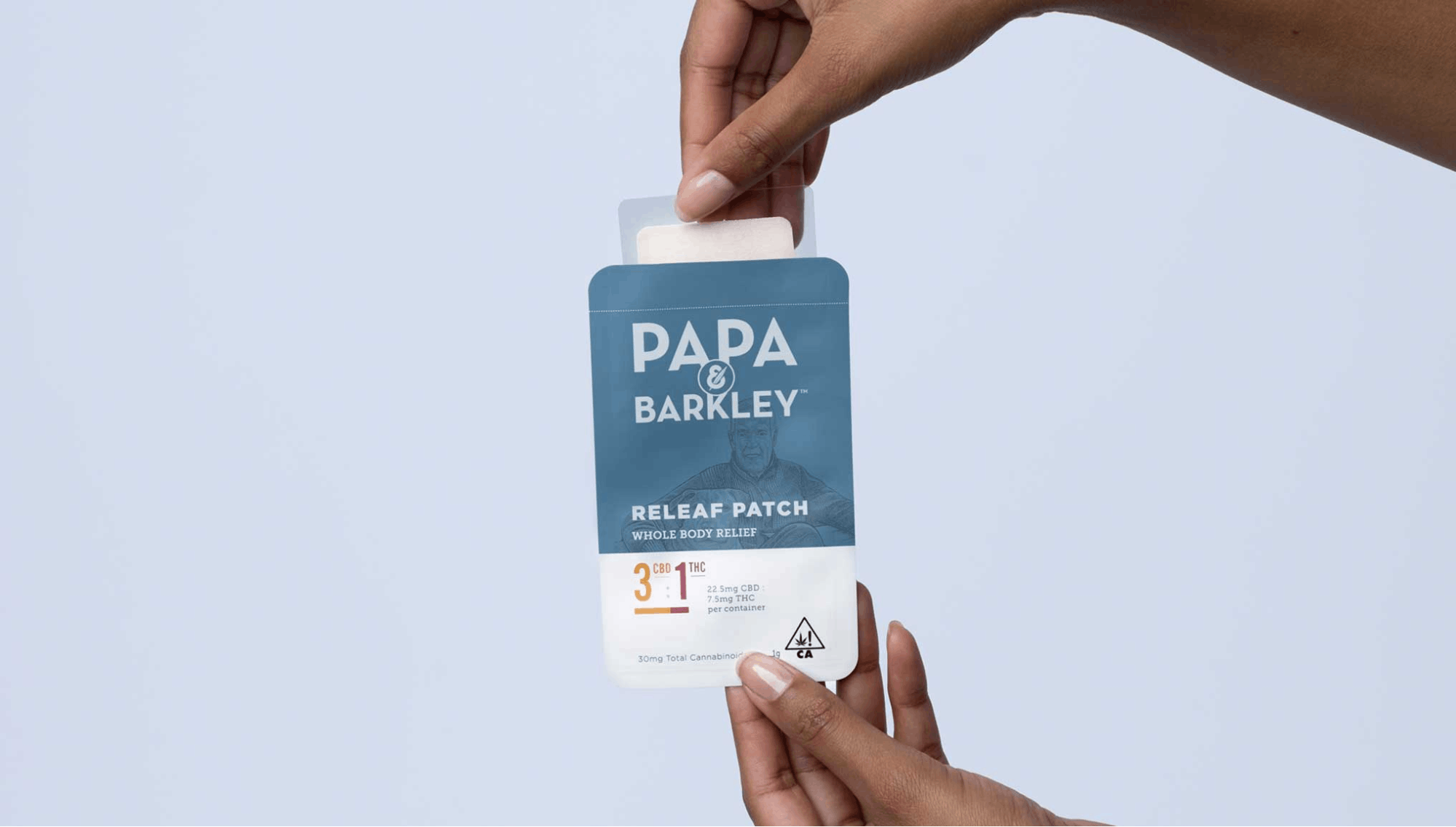 Image courtesy of Papa and Barkely. 
Finish your workout and put this patch right where you need it most. It easily applies anywhere on your skin where there are veins, so that the cannabinoids released can be absorbed into the bloodstream. There are 30mg of cannabinoids in each Papa and Barkley Releaf patch, and this particular one includes a 3:1 CBD to THC ratio, perfect to help chill out after an intense exercise spell.
Caliva All Over Body Recovery Lotion
Sometimes intense workout sessions seem to still talk to you hours after finishing your hike, pilates class, or cycling session. That's why Caliva's All Over Body Recovery Lotion is ideal to turn to once you've completed your exercise for the day. Easy to rub into your skin, this lotion contains no essential oils, fragrances, or parabens, but does include just the right amount of THC and CBD, so you can give your body some TLC. 
Om Body Epsom Salt Soak Lavender 
Draw a warm bath and prepare for a much-needed soak after you reach your fitness goals for the day. Whether you completed that extra mile, lifted that heavier weight, or took an extra lap around your neighborhood, the perfect way to treat yourself is with a lavender epsom salt bath. Infused with full-spectrum cannabis, avocado oil, jojoba oil, argan oil, and essential oils (including lavender) it's an easy way to give your body a way to slow down and unwind.
There are plenty of weed products that you can include into your fitness activities, whether indoor or outside, intense or slow paced. No matter what your workout of choice, there's a cannabis product for that!